*Updated March 2018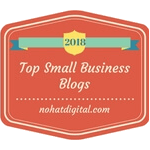 Whether you are a small business owner or aspiring to start a small business, eventually you will turn to the web for inspiration or advice. The internet is an amazing resource, but a quick Google search for the phrase "small business blogs" returns over 43 million search results.
As entrepreneurs ourselves, we understand the needs and wants of fellow entrepreneurs. Thus, when we were creating this list, we asked the simple question: "Would we want to read this blog for ourselves?" and if the answer is a resounding "Yes" then we add the blog to this list.
Our goal is to continuously update this post throughout this year by adding new small business blogs we discover along the way.
Without further ado…here are the top small business blogs we recommend you to follow in 2018:
---

Barbara Weltman is a top SMB influencer. She is also well-versed in taxes, financials, and legal for small businesses. Definitely take a look if you are in need of advice on any of those subjects.
---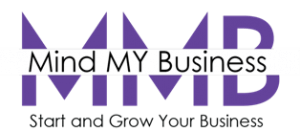 James George, the author of the blog, is an entrepreneur and internet marketer himself. This site focuses on growth and helps small businesses fast track it by providing numerous amounts of actionable tips and advice.
---

Fantastic resource on marketing and social media advice for small businesses. In addition, this site is a platform for local small business owners to sell their own products online.
---

Jitender Sharma, founder of the blog, is a top digital marketer and blogger in the small business realm. He focuses on the following topics: startups, finance, marketing and branding.
---

A small business publication with tips and advice in a variety of small business topics, including crypto! Best of of all they keep all their articles very concise and straight to the point.
---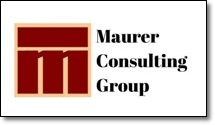 Terri L. Maurer is the owner of Maurer Consulting group and has over 30 years experience as a small business owner. She covers a wide variety of topics on her blog, such as management and recruiting.
---
 
Sarah Santacroce is an expert on utilizing Linkedin, especially with regards to the topic of acquiring new customers for small businesses. She also hosts a podcast called Introvert Biz Growth Podcast, where she chats with other introverted entrepreneurs.
---

Laurel Delaney's blog centers around helping small business expand their footprint internationally. She's even written books on exporting and definitely can be viewed as an expert in this field.
---

Harry and Sally Vaishnav are experts on the whole life-cycle of buying, managing and selling a franchise. Not only they do have hands-on experience owning and operating franchises, they also have consulted and helped other small business owners as well.
---
Congratulations!
Lastly, we like to personally thank the blogs mentioned above for their contributions to the small business world.
As a token of our appreciation, we also created an award badge for the blogs above to be proudly displayed!