NoHatDigital acquires online businesses with large communities in niches that are ready to be disrupted by the blockchain. We then invite the best graduates from our remote internship programs to attend a two month incubator in Mexico.
During this time these apprentices voraciously study cryptocurrency while launching a tokenized MVP atop the businesses we acquire.
Our unique background in Cryptocurrency, M&A, and online marketing allows us to quickly scale these businesses.
We're looking for two types of people:
Apprentices get the opportunity of a lifetime: train in paradise and then become CEO of a business.
Business owners gain liquidity, token, and guidance from some of the top online entrepreneurs in the world (while retaining a large portion of their business).
The Team

Hayden Miyamoto, Founder
Hayden is the founder of Nohat Digital and co-founder of Wired Investors. He has built and scaled several six and seven figure businesses and has deep experience developing systems to scale websites. Wired Investors is a small cap M&A firm that has acquired 17 businesses in 2 years.

Deven Soni, Partner
Deven is an experienced investor and entrepreneur. He spent several years as an Internet-focused venture capital investor at Goldman Sachs and Highland Capital Partners where he has helped fund several top media and software businesses. He was also an early employee at NexTag, an online shopping business acquired for $1.2bn in 2008, and is the cofounder of Sprayable Inc, an innovative ecommerce startup. He is an advisor to successful cryptocurrency projects including Stream, Polymath, and Coinfi.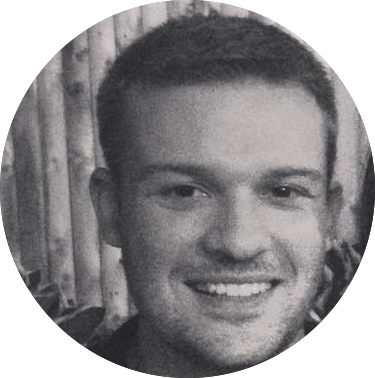 Ken Roberts, Partner
Ken scaled a marketing agency to seven figures before ditching the corporate life to buy, grow, and sell online businesses. One of these businesses was started during the incubator and later acquired by Wired Investors. He is now a partner at Nohat Digital.
Mission Statement From The Founder
I created NoHatDigital for a couple reasons.  I turned those reasons into missions, so I can always understand what it is I'm trying to do with this little blog.  The first mission is to create opportunities for people to earn a full-time remote online income, whether they are fresh out of school, or looking to escape the corporate world.  I do this in a unique way, by actually partnering on businesses with readers.
My specialty has always been creating innovative systems that have a network scaling effect. I found that there are a lot of really smart, hard-working people out there looking to get started online, but they lack a few important fundamentals.
They lack the confidence to move forward with an idea.
They lack the discipline to focus on 1 thing and avoid "shiny object syndrome"
They lack the knowledge, specifically in product design and CRO, to get high enough visitor values to see a strong return on their traffic generation strategies.
I look to fill in those 3 weaknesses as my side of the partnerships.  If you're interested in partnering, up, there is a 2 week gauntlet you'd have to go through.  Check it out here.
My second mission is to give people the opportunity to live and work with a community of peers. Back in the summer of 2014, I invited people down to Valle de Bravo, Mexico.   At first I just invited employees down, but over time the word spread and it just become a bit of a digital nomad community.
At any time there are 8-14 people living and working here right now.  This has been a life-changing experience for myself as well as nearly 50 people that have come through in the past year.   My goal is to expand this to other areas of the globe in the years to come.  Community is sorely lacking in the world, especially for those that work from home.
This mission is important to me, and I want to communicate it in everything we do. So here's a more detailed explanation:
Why I want to create opportunities for people looking to escape the corporate world:
A passion that I share with everyone on the team –  and I'm guessing just about everyone who reads this post – is a distaste for Corporate America and the "American Dream".   There is a massive awakening happening, a freedom revolution in which people are taking ownership of their jobs, their time, and their lives.  I want to do everything that I can to enable people to quit their jobs and have the freedom to live THEIR life, not the idea of a dream life designed to benefit a specific class of people.
The first and most direct way I can create opportunities is through the NoHat partnership gauntlet.  Since 2012, the partnerships have been my way to meet peers and potential partners.  They are also the solution to the #1 problem that most people in this industry have – a lack of structured focus on techniques with a proven track record.   The partnership gauntlet provides a structured program with access to a mentor and group of peers – both of whom will kick your ass to meet some difficult deadlines (which creates a great barrier to entry for selecting future partners)  Click here to learn more about the upcoming partnership gauntlet.
Why I want to create social opportunities for entrepreneurs:
For many, myself included, the ideal life involves living and working directly with peers.  Anyone who's been full-time online can attest to the fact that it can get lonely.  You work from home all day, and rarely have the opportunity to shoot the shit with someone who understands the trials and tribulations of an online entrepreneur.  We've all tried to explain what we do for a living to our friends and family… (and no I am not a web designer and can't design your website).
In the short-term we are setting up a little entrepreneurial community here in Valle de Bravo.  Long-term I'd like to see these communities all over the world, as travel and new experiences are also passions I share with almost all of the NoHat readers I've had the opportunity to meet.