The Goal
To create and offer tons of different avenues that will connect 5,000 people and create long lasting friendships:
Internships/Partnerships– what better way to connect with like-minded peers in a group setting while learning how to make money online.
Meet the Team Valle De Bravo, Mexico – experience "The Real World" of NoHatDigital. Tons of action, brainstorming sessions that'll make your head spin, and an endless supply of bad-ass tacos – did we miss anything?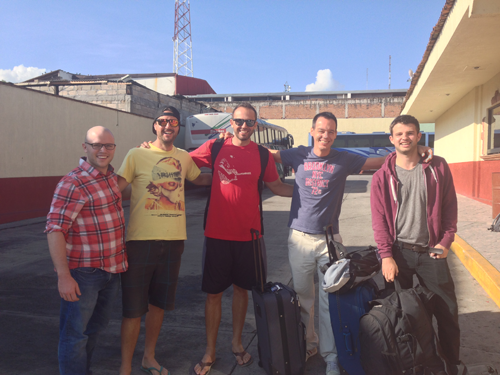 Odds are that you made some of your best friends while you were attending school which is why paralleling education and alliances work beautifully in fulfilling our mission statement of creating 1,000 entrepreneurs each year through our internships.
When it comes to online business, though, what does community mean to you?
Do you define it as a bunch of geeks in their mother's basements sipping cranberry juice, swapping code on a Friday night?
Or do you envision a swarm of suits sitting around their shiny oak conference table tossing around lame corporate jargon waiting for that perfect "wink and the gun" moment?
Regardless of you how slice it, the simple fact remains that two heads are always better than one…especially if you are an online entrepreneur.
Great ideas taste so much sweeter when you have someone to share them with, especially when you are spending countless hours in front of a computer chipping away on your online ventures.
Online forums like Facebook have revolutionized the way people can connect with one another, but if you really think about it, is it really a true connection?
A few clicks of the mouse here, a friend request there, and boom, you're supposedly "connected".
Well, at NoHatDigital, we see this as just the introduction.
We are taking the concept of community and reincarnating it to a level where every opportunity to meet people online will be catapulted to what it should be in the first place – a real life chance to level up your knowledge, partnerships, and culture.
We believe that bridging the gap between a healthy work and personal life is one of the biggest problems that digital nomads face today, so why not fill this gap by making the right introductions, having a few beers (or martinis), and making new friends that share the same vision as you.
How to Get Involved and Meet New People
Apprenticeships
While learning online marketing by yourself can be effective, there's no doubt that it does take time. Put your knowledge on steroids while making the right connections with the right resources that can propel your online business ventures to where you want to take it.
---
Valle de Bravo, Mexico
People dream about escaping their daily grind to travel and experience new cultures. Brainstorm with geniuses, play daily sports, make life lasting relationships, and create tons of embarrassing moments that you'll tell your grand-kids about.