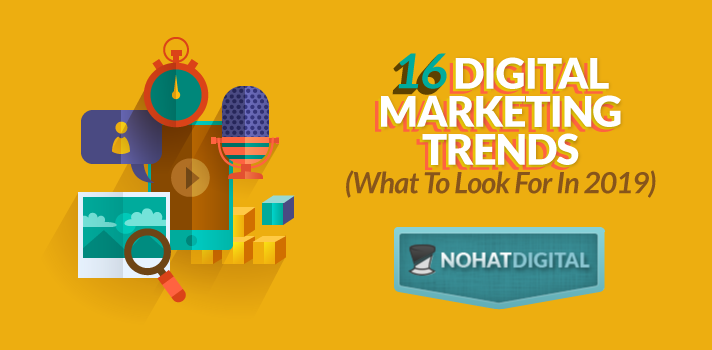 Let's face it, most companies are either too small or don't have the budget to spend big on mass media channels like TV or even radio. Consumers are bombarded with ads all day long, so how can you make sure your company stands out from the crowd? Let's take a look at some digital marketing trends that can help increase your ROI and get the most out of your marketing budget.
Visual Search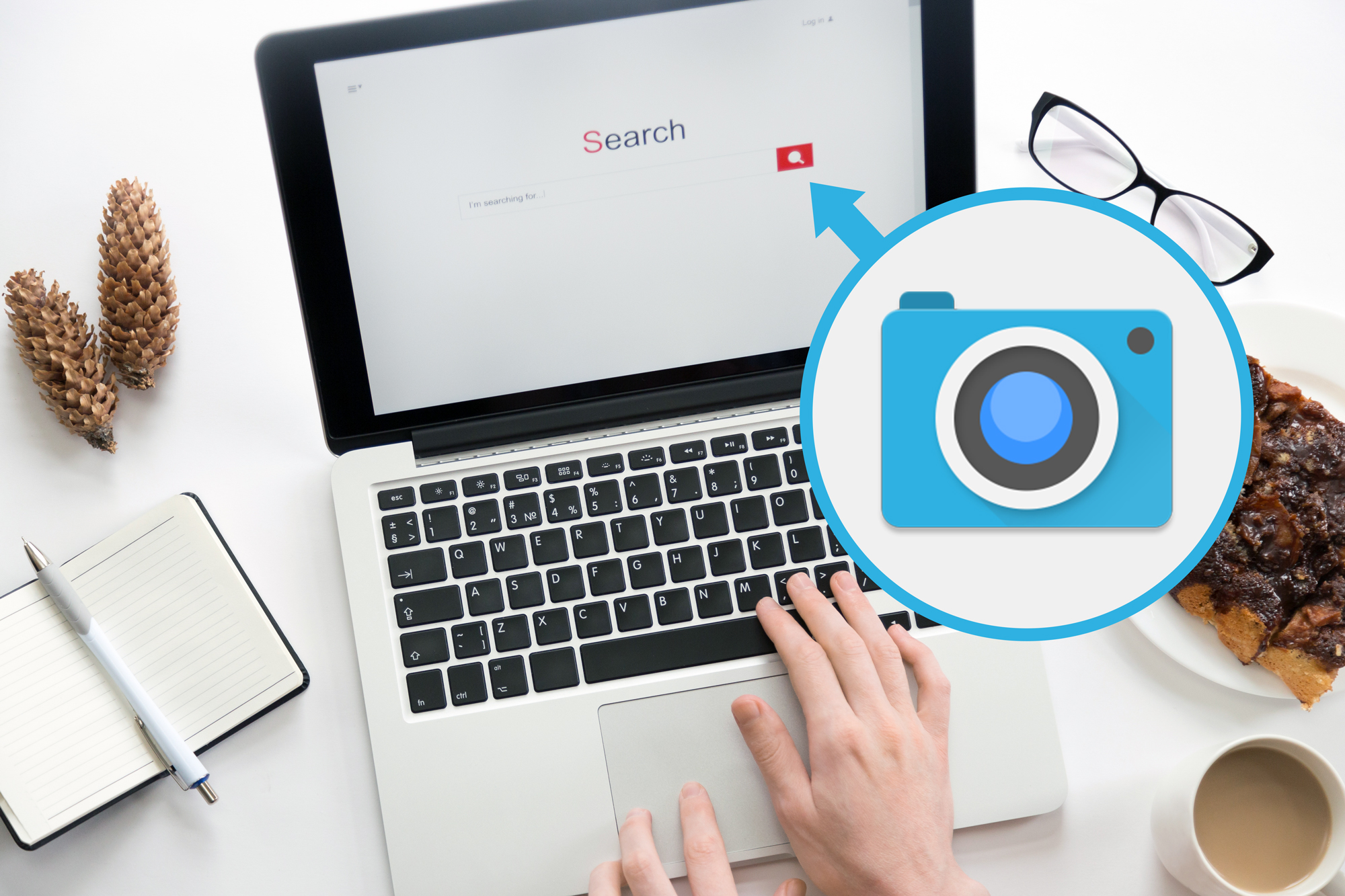 With the rise in popularity of visual search in recent years, it's no wonder that Pinterest's CEO said: "the future of search will be about pictures rather than keywords."
Think about how easy it is to find your favorite recipes, DIY crafts and much more on their website, he may be onto something.
Even companies like Target and ASOS are taking advantage of visual search technology.
A recent report by Moz has even shown that Google Images now account for nearly 27% of all searches, which is much higher than other big players like Bing or Yahoo.
Of course, visual search is limited to certain industries, but those in the following could certainly take advantage of the trend:
Food
Products
Fashion
Beauty
Travel
Auto
Weddings
Giving your visitors a nice image to see how your product looks in real life can help influence the purchase decision.
Be sure to give your images the SEO focus they deserve to take advantage of the increase in usage.
If it makes sense, you may even consider advertising on Pinterest as well.
Micro-Moments
Micro-moments is a relatively new term but quickly becoming a popular buzzword.
The idea behind it is that consumers today are pounded with ads everywhere and simply cannot take in much more than what they already are.
Consider the average consumer spends almost 5 hours a day on their smartphone.
Micro-moment marketing is the idea that you only have just a few seconds to grab your customers attention.
With this thinking in mind, it may be better to focus on building your trust with a target consumer instead of trying to push them to "checkout" as they may not even be at the point in the buying process.
You will need to have a laser focus on your messaging to be as clear and concise as possible to take advantage of this short window.
Voice Search/Smart Speakers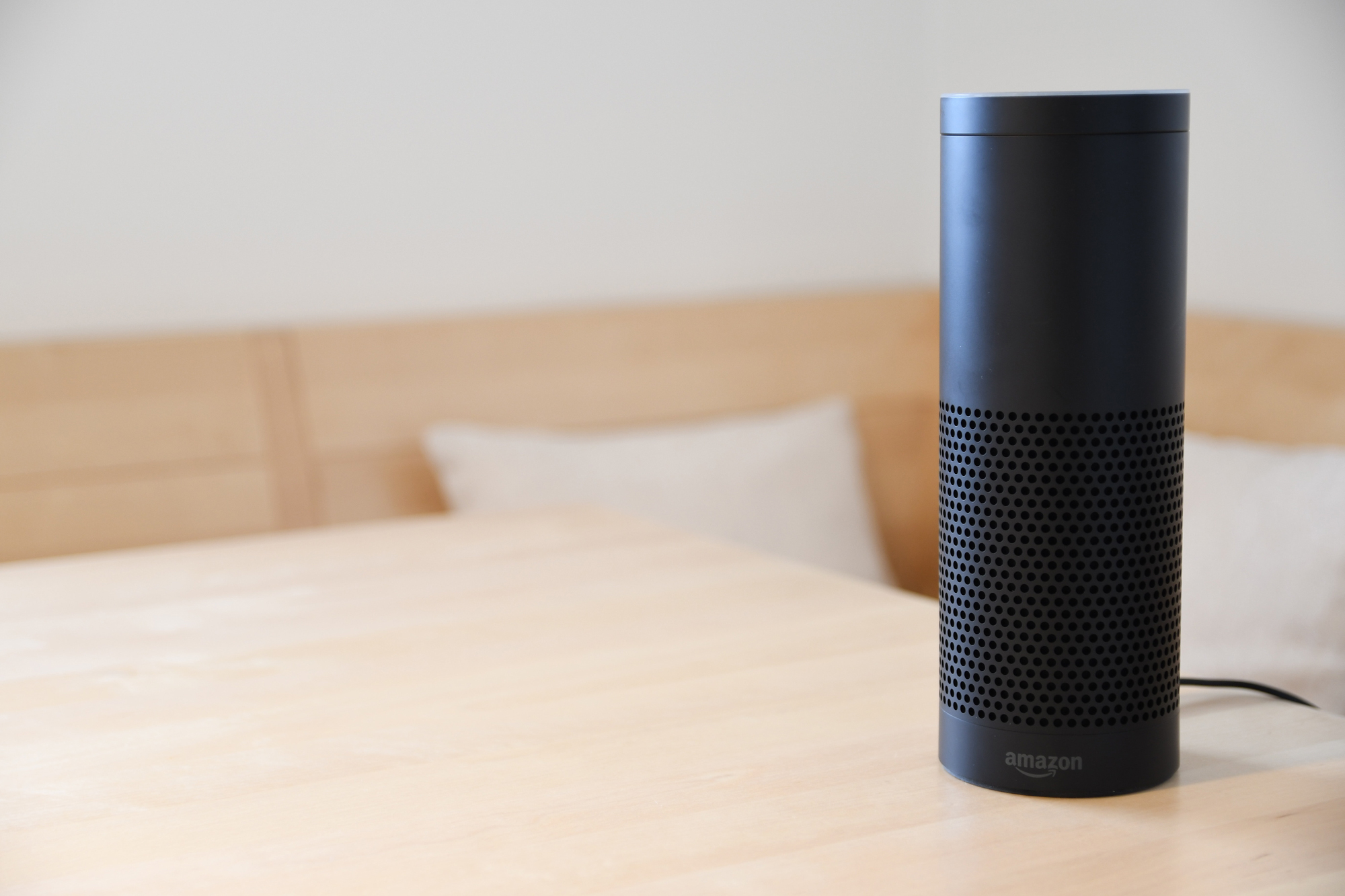 Let's face it, with the rise of Siri and Alexa, voice search is escalating quickly into the mainstream.
In fact, one report estimates a majority of all searches will be voice by 2020.
So how can marketers take advantage of this trend? Focus on long-tail keywords.
Someone using a voice search may have 5-6 words in their query versus 1-2 in a traditional search.
For example, a user might type in "digital marketing" on a computer while someone else using voice might say "what is the best digital marketing for restaurants".
Your blog posts should be catered to these long-tail phrase keywords using a more natural writing style.
Consider adding a FAQs section to your website of the most common questions you typically receive.
Focusing on local search may also be beneficial, include your city, state or region to your site or articles show up in local searches along with more customer reviews.
Social Media Stories
Along the same trend of visual search, stories are seeing an increase in usage while news feeds are declining.
Some even question whether news feeds will survive this trend, as Facebook's CEO expects stories to take over posts in news feeds.
Snapchat started the trend but now almost every major platform has this feature built-in. Since then, Instagram has dominated the market and over 50% of businesses are publishing stories.
Stories could be a great way for a company to engage with their audience. Just like with any other part of your digital marketing plan, start making stories a consistent integration.
Be sure to test out different strategies so you can learn what works and what doesn't work with your customer base. Don't forget to track your results!
Follow your competitors and other big brands to see what they are doing for inspiration.
Stories don't just have to be one story, use them to cross-promote content on your site to create a complete narrative of your campaign.
If you haven't already, ask your social media manager to integrate stories into your game plan.
Blockchain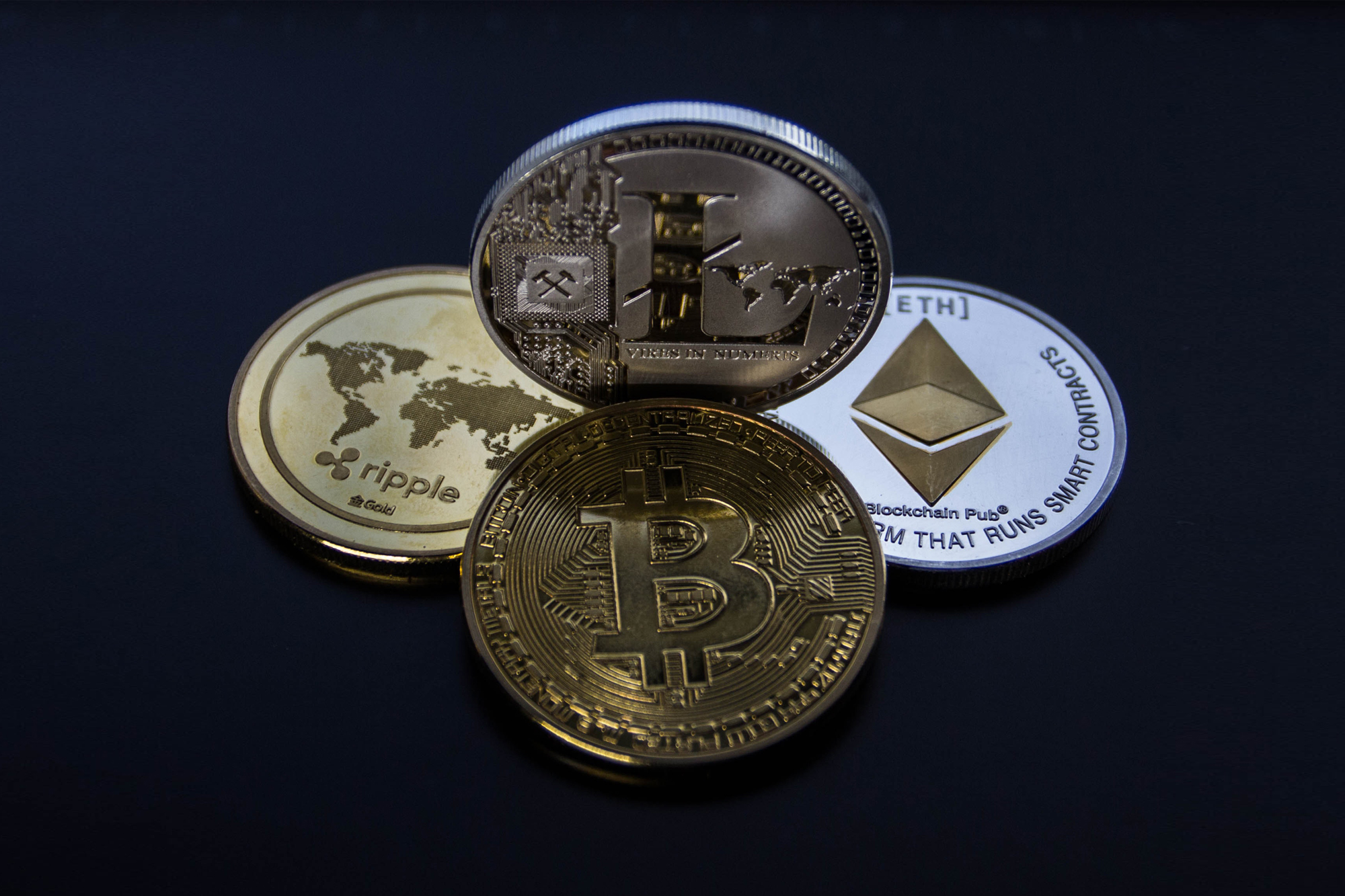 Cryptocurrency, blockchain, ICOs. These buzzwords may not be as familiar to you as the other concepts on this page but there are few companies trying to make a difference in the way advertising works and how your data is handled.
Companies like BAT and KIND are hoping to disrupt the digital advertising industry as we know it.
Basic Attention Token created their own browser, Brave. In the browser, a users data remains anonymous and publishers get rewarded for how much time a user spends on their site.
Advertisers can still take advantage of using their browser but users must opt-in to see the ads. However, they are highly incentivized by receiving 70% of the ad revenue.
Kind Ads is taking a different approach by building a marketplace where advertisers can connect directly with publishers.  Large ad networks like Google and Facebook are known for taking large chunks of the ad revenue.
Kind is not taking any fees so publishers get to keep more revenue and advertisers can spend less. Users are also rewarded with 5% of the ad revenue.
You can quickly take advantage of these platforms by simply signing up.
Artificial Intelligence
Artificial intelligence has come a long way in recent years. When it first started showing potential, marketers were not quick to implement it with their strategies.
However, trust has developed and now AI is being used in several ways.
Customizable user experiences
Whether you are using chatbots or using AI to show the right content to the right customer, this can be a powerful feature.
Using personalized data, AI can determine how content should be organized or how bots respond to questions.
With time, these systems are expected to become highly advanced.
Predictive Marketing
As data is collected for analysis, AI can determine many aspects surrounding a potential customer:
Behavior
Needs
Likely future actions
This allows marketers to study the buyer and supply them with the right information depending on where they are in the sales process.
AI algorithms may eventually eliminate the need for as much SEO or website traffic.
Increasing ROI
Facial recognition can be used to determine things like:
Sentiment
Demographic data
General attributes
Facial landmarks
Image quality
Knowing this valuable data can be implemented in a variety of channels including security and payment processing.
The main source for images come from social media profiles.
Programmatic Advertising
While marketers have also been slower to adopt programmatic marketing, Google is targeting 60% of budgets to be spent by next year.
There seems to be a knowledge gap as advertisers are still comfortable purchasing ads versus allowing the automated bidding process of programmatic advertising to happen.
Programmatic advertising uses data to show specific ads to specific people at specific times.
It works by allowing an auction to place in real time while publisher's pages are loading since advertisers already have set their max bid.
This helps publishers make more money and advertisers waste less by showing their ads to those customers who are more likely to convert.
Chatbots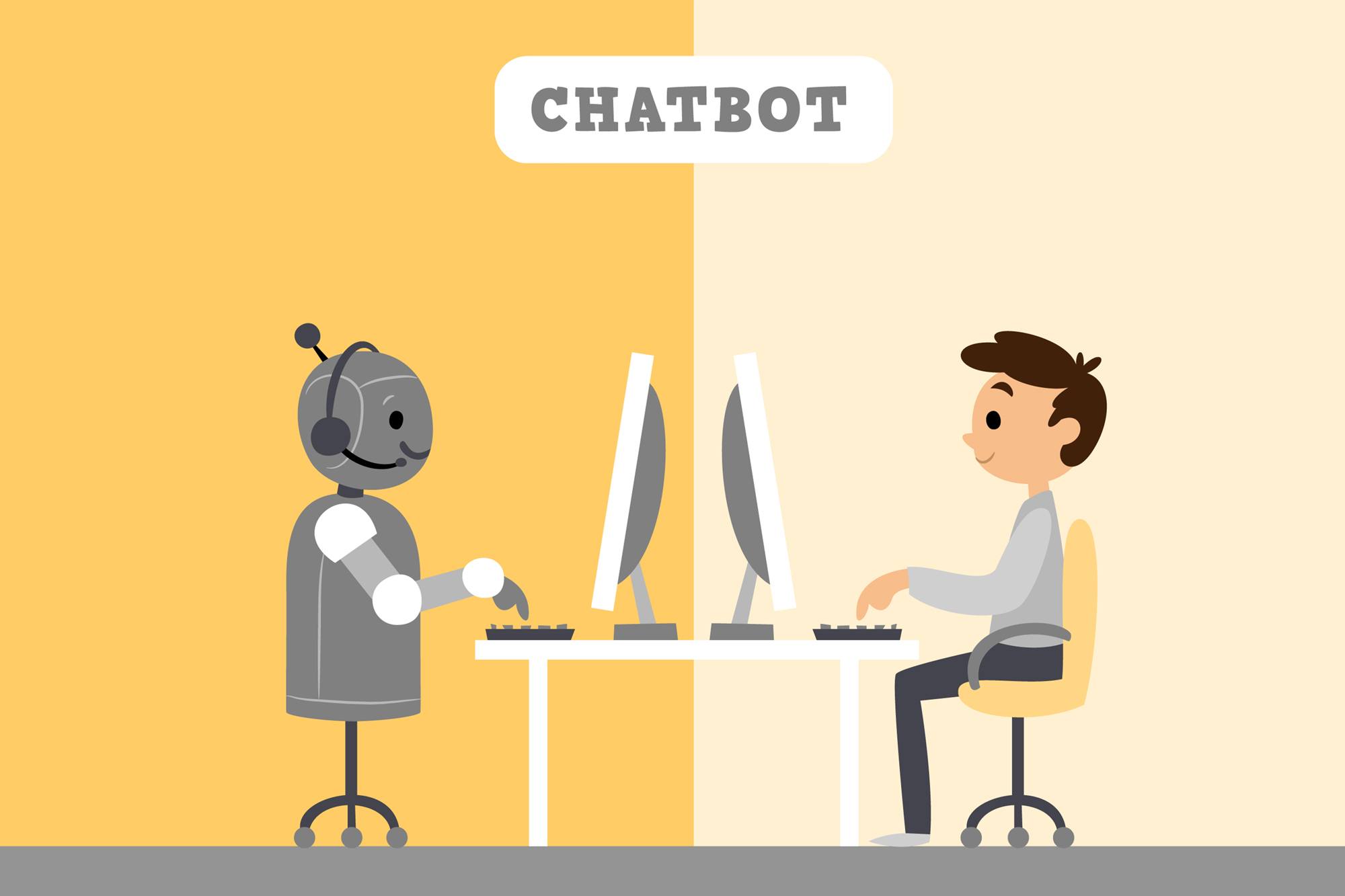 As you may have noticed, more and more websites will have chat windows pop up offering to help you out as you browse the site.
This is known as a chatbot, a program with humanistic characteristics. The artificial intelligence behind them is quite advanced.
Chatbots save consumers time by offering answers to the questions they have without the need to leave the page or open a new tab.
Chatbots are easy to use and familiar to the consumer which help with the overall service experience.
Most will ask the customer about their needs right away and are able to give a swift, accurate response. This means the customer wait time is reduced, the number of service reps is reduced, service can be available at all times and there is no need for a live service representative.
Chatbots can also help engage customers after the sale has been made. This could help collect customer feedback and increase repeat customers.
These bots can also help with awareness. Mentioning benefits, discounts or other promotional offers to help convert leads into customers.
Using a chatbot for your business is definitely worth considering when you think of all of the benefits mentioned about as well as how much data you can collect.
Personalization
As the name implies, personalization allows you to present the right information to the right person at the right time. However, doing this well is easier said than done.
There is a heavy trend for digital marketers trying to figure out better ways to deliver personalized experiences to customers.
Personalization allows you to provide an effortless experience to your customer to get them where they want to go, showing them you understand their needs and wants.
There companies already taking advantage of this strategy like Amazon and Netflix.
To implement your own personalization strategy you will need a data discovery platform to combine with automated decision making and content distribution.
When personalization is done right your customers could find it valuable and could even help you reach more people.
Video Marketing
Some reports now suggest that worldwide people watch 1 billion hours of YouTube a day. Where do they find the time?
Knowing that it's not hard to see why digital marketers are trying to get in on the action. Video is a powerful marketing tool.
For one, it is easier to digest and gives a real-life image of your message.  Most of the time it is usually entertaining and engaging which has the potential for a nice ROI.
Videos can be used in many different ways such as:
Explainers – great for helping customers understand a product
Interviews – these can be great for showing expertise in your industry
Product reviews/demos – if you can find an influencer in your industry that loves your product, send it to them for free and ask for a review
Live video – show people you have real humans working at your company and let your audience get to know you.
With over 97% of marketers claiming that video helps consumers understand their products it certainly feels like you need video just to stay competitive.
So if you haven't started, incorporate video into your marketing plan and see if you can't increase your conversion as 90% of consumers claim video helps them make a buying decision.
Influencer Marketing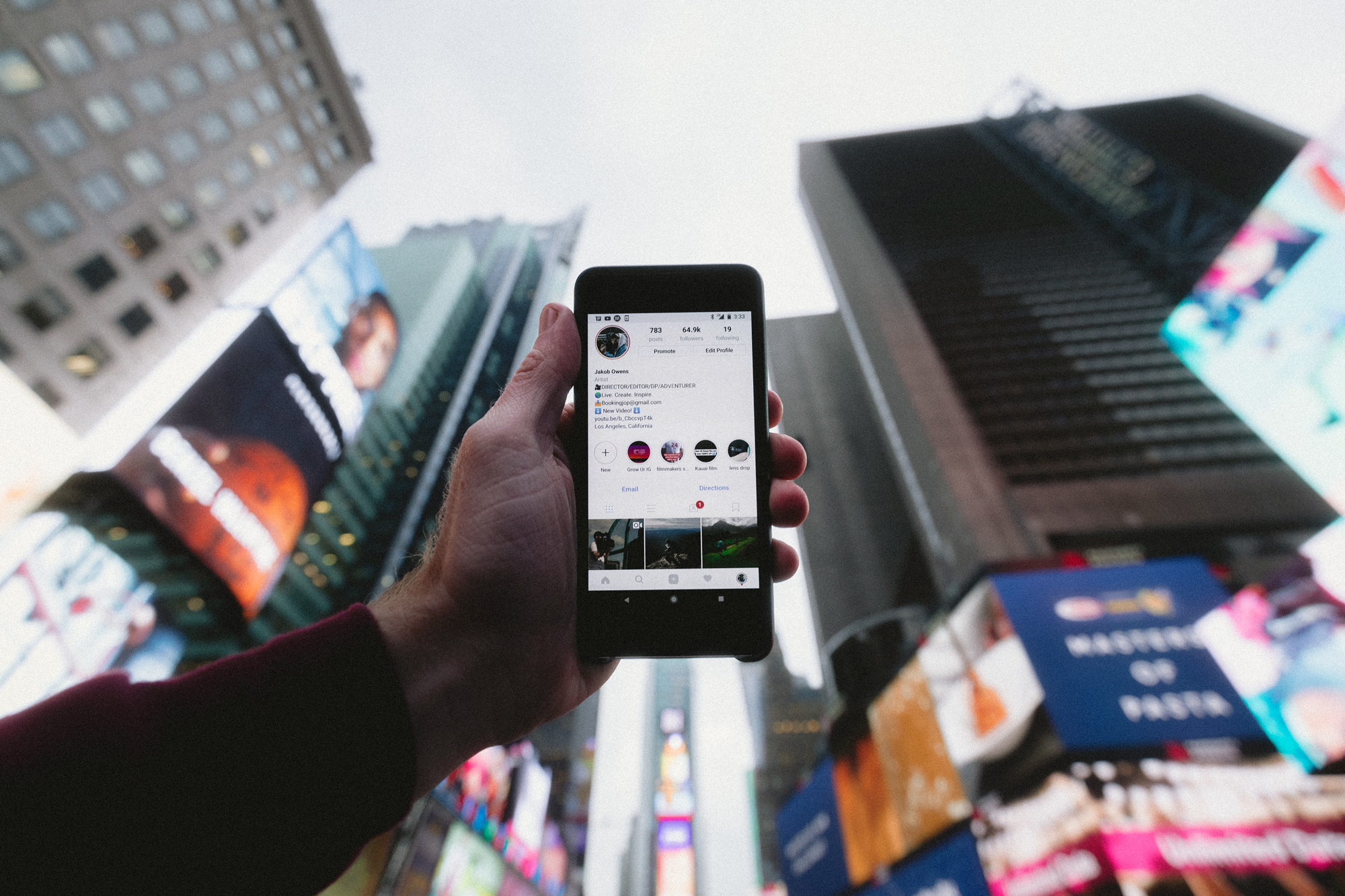 Influencer marketing is not a new concept but is more important than ever. The influence that social media has in today's market is arguably worth more than a premium ad space.
Influencers have the trust of millions of followers who are watching their every move. Find the right one for your product and it's easy to see the ROI potential.
Digital marketers are flocking to influencers after a study in 2016 suggested that 94% of marketers were happy with influencer results.
Once you have a push from an influencer, be prepared for an increase in traffic to your website and social channels. The word of mouth generated by this type of marketing can help speed up the process of reaching your audience.
Influencer marketing is so powerful even if no one knows who you are before your campaign, your brand could get all the exposure it needs to become "known" in your niche with just one campaign.
Social Messaging
Similar to chatbots, messenger marketing is another form of communication that is rising in popularity. The idea here is that you want to communicate with your customers where they are already hanging out.
Some say social messaging is set to become the biggest marketing channel over the next 5-7 years.
Do you have friends that ignore your phone call but then text your right away? It seems messaging apps like Facebook, iMessage & WhatsApp are the preferred method of communication these days.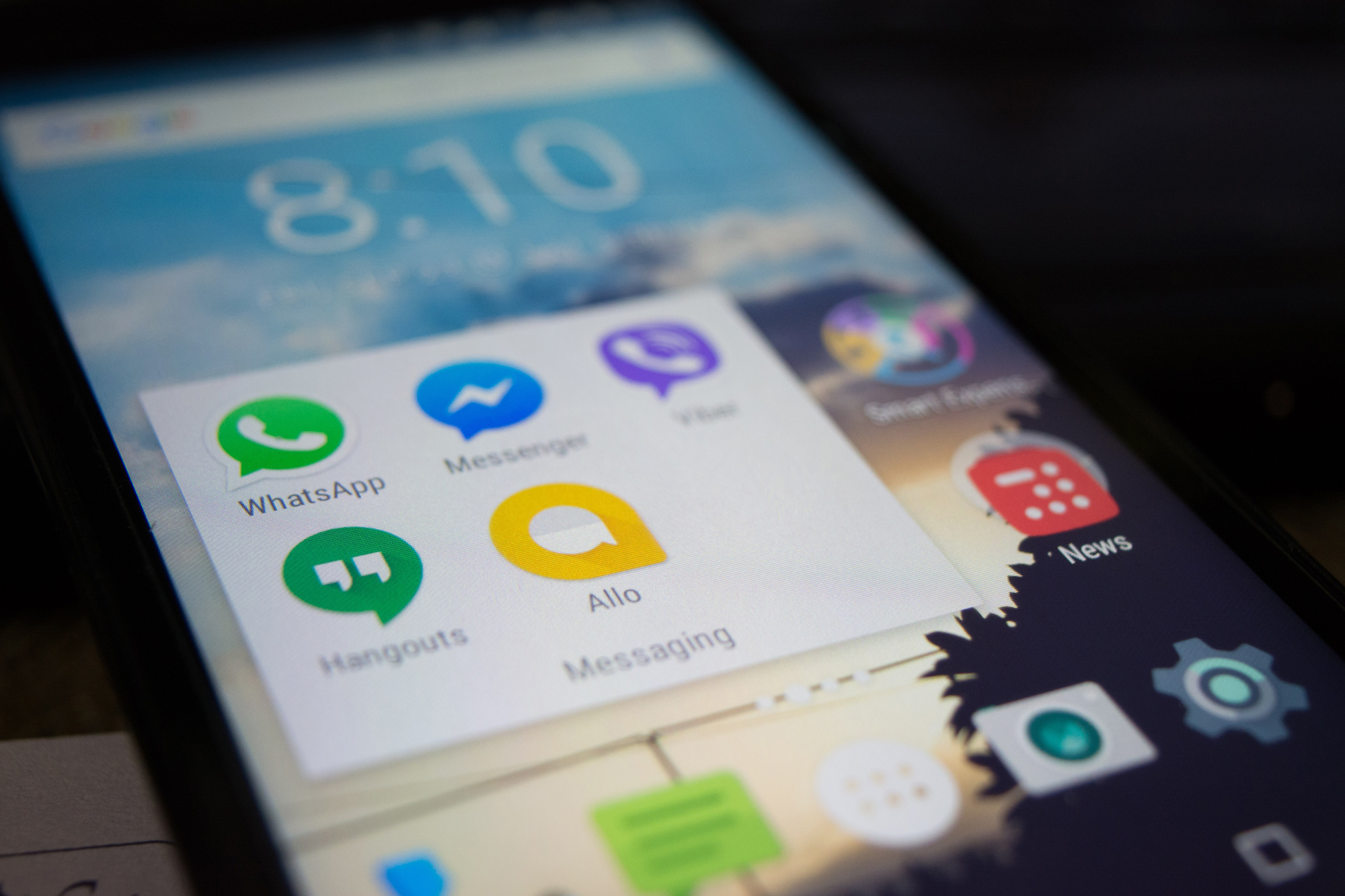 It makes sense that marketing follows the people. When we sent letters, companies sent direct mail campaigns. When we talked on the phone, it was telemarketing.
Now that these messaging apps have more active users than social networks, it makes sense we are seeing a rise in marketing through them.
Around the world, we are seeing the beginning of messenger commerce and it has only just begun.
As of now you are pretty much limited to Facebook but many of the big apps have opened up their APIs to allow for commercial messaging.
This is something you will want to keep your eyes on.
AR/VR
Augmented reality and virtual reality have created an untapped advertising option to help digital marketers combat the diminishing returns they are seeing from traditional channels.
From ad blockers and a growing intolerance from consumers, current display ad options are full of challenges and limitations.
As advertising costs rise and more consumers block ads, digital marketers continue to spend more on ads that reach less people. Not a great combo.
As of the last year or two, we are mainly seeing big companies test their ads in the AR world. However, the spending almost doubled from 2016 to 2017.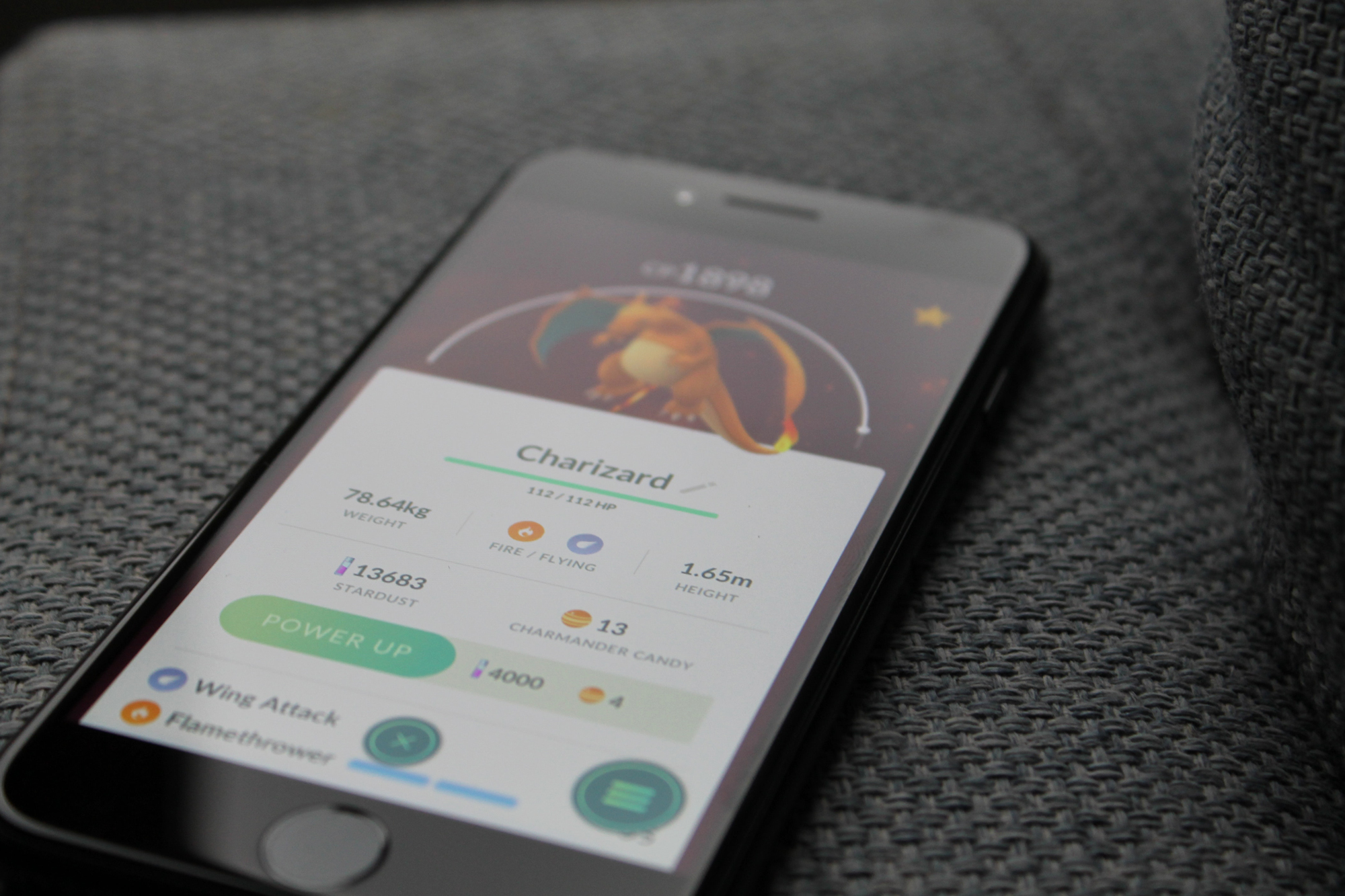 AR still has a long way to go before it reaches mass adoption but is certainly worth a look.
Virtual reality may have a little more market penetration but still has its own challenges.  The hardware in its current form is still too expensive for most consumers.
This is limiting the growth and potential future of VR.
However, you can still find some high end auto manufacturers offering VR showrooms to their customers.
Many predict that ad placements in AR/VR will happen with games first. Imagine playing virtual texas hold'em and across from you, a person is drinking a coke while the person next to you is having a Johnny Walker.
It might not feel like an ad but will seeing that make you subconsciously want one?
Content Silos
Do you have a plan when you publish your blog posts? Or are you simply believing that if you write it, they will come?
Content silos are not new but more companies are making use of them. They give structure to your website in a way that makes it easy for your consumers and Google to follow.
If you are simply writing about company news/announcements, employee profiles or other general concepts, do include those in your blog.
However, if you are creating information resources that you are hoping your customers will find value from, you should organize those pages into content silos.
Silos work by breaking down a topic by subtopics and shows search engines what your content is all about.
For example, using the topic of this post "digital marketing" as a main topic, we could then write articles on each subtopic (AR, messaging, mobile, etc.).
As we create these pages they would all internally link to each other and back to the main "digital marketing" post.
This is showing Google that you cover all areas in this topic which will help you rank for more search queries, which will lead to more clicks and potentially more leads.
Is it time to take a look at your content plan?
Snack Ads
No, we are not talking about Doritos. "Snack ads" is the next buzz word referring to short, 6 second ads.
Companies like Fox, Facebook and Youtube are all on board for these short "snack-sized" ads.
Because of the size limitation, these type of ads are forcing marketers to thoroughly understand the customer, the subject matter, medium and even production equipment to maximize those six seconds.
Marketers like these short ads for potential new customers. They don't have to commit as much time or energy in viewing your message. If a customer has never heard of you they may not blink twice at your 30 second ad.
However, after seeing a snack ad or two, digital marketers can then use retargeting to show a 15 or 30 second spot to help build the relationship.
If you already have a video component in your digital marketing plan, try testing some snack ads.
Mobile
Mobile is a broad term. In fact, almost every item on this list could be considered mobile, but the fact is that is where people are hanging out, on their mobile device.
They are spending over 3 hours a day there!
This presents multiple opportunities to engage with your audience.
While the first thing you might think of are ads for mobile, as we mentioned earlier, most marketers are seeing a decline in ROI with rising costs as well as the rise in ad blockers.
Some other ways you could take advantage of mobile are:
Apps – if it makes sense for your business, a recent retail study showed that apps generated 25% of sales
Search – could you benefit from hyper-local search optimization
Security –  many consumers are scared to shop on their phone for security reasons. Show them your customers you are serious about security
Video – as if you didn't already know about the power of this trend
Conclusion
Hopefully, by now you are inspired and already thinking about how you can take advantage of these digital marketing strategies. We have outline several so try not to get overwhelmed. Pick one or two to start with. Once you have mastered those, try another one or two to add into the mix.
Do you have a favorite strategy that we didn't list? Let us know in the comments below!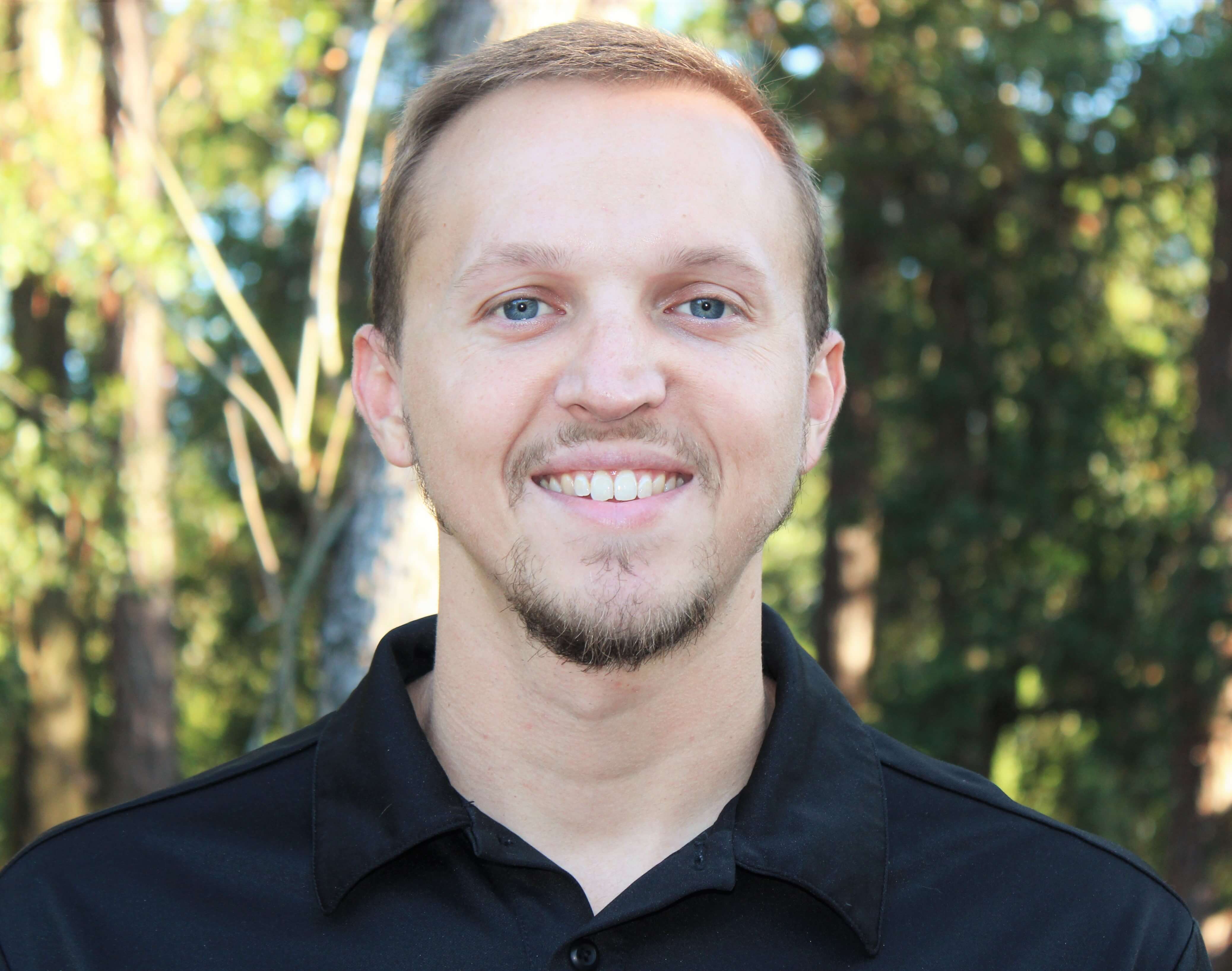 Author Bio: ​Jeremy received his formal education in accounting, and got his real world education in marketing and management as the COO of a retail franchise. Since 2016 he has been focused on digital marketing with an emphasis on creating systems for growth and operations. Since completing a NoHatDigital apprenticeship with Hayden, Jeremy has taken the lead on several Kingmakers projects whether they were consulting engagements for up and coming ICOs or dealflow for incubated projects.