The internet has created a new class of entrepreneurs who focus on "loophole chasing" – loophole chasers find opportunities for profit not necessarily by solving problems for customers or creating value, but by taking advantage of inefficiencies in a platform, or across-platforms.
Some popular examples of loophole chasing online include:
SEO niche sites
Most forms of affiliate marketing
Craigslist/Ebay/Amazon arbitrage
There's nothing inherently wrong with loophole chasing, but the problem is that not everyone does it with a full awareness of what they're actually doing, why they're doing it, what its implications are, and how it fits into the larger picture of building an online business.
How To Tell If Your Business Is Actually A Loophole
There are at least 2 elements required for a viable business:
A value-adding product
Distribution.
Loopholes are a way for 3rd parties to extract value from the distribution side, without adding value.  Loopholes are traffic generation tactics, monetized without owning a value-adding product.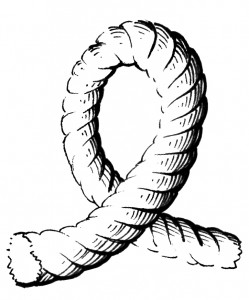 Your business might be a loophole if:
You're one algorithm update/terms of service change/affiliate program shut down away from closing up shop.
You're extracting value from the system, but not adding any.
Your business' fate is tied 100% with another company's existence.
Just Because A Business Isn't A Loophole, Doesn't Make It Robust Either
Whether or not your business is a loophole is binary – it either is, or it isn't. But every business also falls on a spectrum of robustness. On one end of the spectrum, there are pure loophole "businesses" – sandcastles built at low tide, destined to be swept away at the next half rotation of the earth.
On the other end of the spectrum there are businesses that dominate their market – powerful fortresses built to last for centuries, protected against competitors by a wide moat. In tech, these are the types of companies Peter Theil calls the "last movers". In older industries, these are the types of companies that made Warren Buffett the greatest investor of our era.
A loophole by definition is not robust, but plenty of so-called "real" businesses aren't robust either.
Let's See These Concepts At Work
A typical "brick and mortar" distributor is a middleman, but is not a loophole because it adds value by making a large selection of wholesale goods accessible to small-mid size businesses, which in turn makes them accessible to local customers. These days, its usually not an especially robust business because a vertically integrated giant like Wal-Mart or Amazon can come along, eliminate the distributor AND the small business, then simply offer the same value directly to the customer at a lower cost.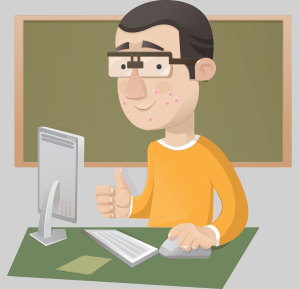 Niche sites on the other hand are simply designed to position themselves between the customer searching for a product in Google, and the business providing the product. The niche site owner extracts profit from the system in the form of ad clicks or affiliate commissions. It simply takes advantage of a weakness in Google's algorithm and adds limited value, which makes it a loophole.
All things being equal, it's better to have a more robust business – the larger the "moat" between you and your competition, the better. But having a "real" business isn't inherently better than monetizing loopholes when you take other factors into account. In fact, aggressive "loophole chasing" can be a lot more profitable, lower risk, and offer advantages over building a so-called "real", but non-robust business. Of course, loopholes also have a lot of characteristics that – while attractive – can also detract an entrepreneur from building a great business.
Let's take a look at some of the pros and cons of chasing loopholes vs. being a typical bootstrapping entrepreneur focused on building a sustainable, value-adding business.
The "Maneuverability" Factor
For the newbie solopreneur, the biggest advantage of loophole chasing over building a "real" business is maneuverability. Loophole chasers can be purely ROI driven right from the start and don't need to invest in building a product, while an inexperienced entrepreneurial bootstrapper can get stuck on a single (bad) business idea and invest months, even years into it.
Aggressive loophole chasing – systematically identifying profitable loopholes and scaling them – can be a lot more high growth and lower risk than trying to grow a business that has low robustness. You read nightmare stories of entrepreneurs who spent years working 80 hours to build a business, only to lose their life savings and end up dead broke. I rarely hear that story among loophole chasers.
Would you rather invest a few thousand dollars into building and ranking a couple of solid (but ultimately disposable) niche sites, or invest that same money into creating a product that has little competitive advantage, or even worse – for which there isn't any market? The market may not need another niche site either, but the loophole chaser has a plan to earn a profit nonetheless.
Of course, this maneuverability can be a loophole chaser's greatest weakness – there are loophole chasers who jump from tactic to tactic, never really mastering anything. These types of loophole chasers usually doesn't make much money.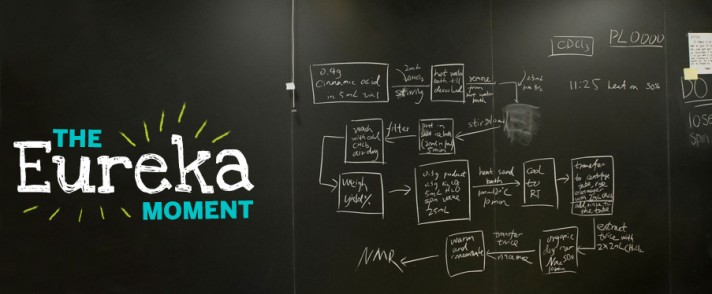 The "Eureka" Factor
A lot of you can probably relate to this feeling – you know you want to build a business, but you don't really have "an idea" you want to pursue. You've read books, listened to podcasts, browsed forums, followed blogs, participated in mastermind sessions – and none of it has resulted in a business idea you feel confident executing. It's easy to be so overwhelmed with the enormity of the challenge that it's hard to get started.
With loophole chasing, you don't actually need "an idea" to get started. This allows you to take action almost immediately, instead of getting paralyzed by trying to come up with the perfect idea.
Going after a loophole can be appealing because it offers a way to move forward – you eliminate the need to create a value-adding product and skip right to the action.  It's much easier to build up inertia when all you have to do is set yourself up on a paid traffic platform, pick an offer, and start testing, or buy a few expired domains, do some keyword research, order some content, and setup a few WordPress sites.
If you don't have an idea you feel confident executing, sometimes it can seem better to just go chase a loophole for awhile, rather than feel paralyzed by the prospect of building and growing a "real" business.
The "Moving Parts" Factor
Loophole chasing is maneuverable because it requires few moving parts. The loophole chaser doesn't have to handle any of the entrepreneurial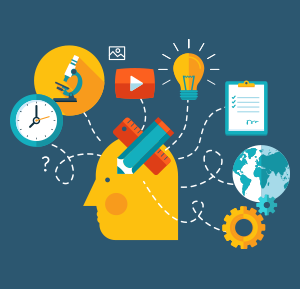 challenges that come with building a value-adding product. Instead of worrying about coming up with a product idea, finding product-market fit, developing the product, constantly refining the product to grow the business, serving customers, and doing all of it without going into tremendous debt – chasing a loophole allows you to focus on a small handful of tactics with well-defined steps and clear objectives.
With paid affiliate marketing, you only have to figure out how to drive traffic and convert that traffic. With MFA (made for adsense/amazon/affiliate) niche sites, it gets even simpler – you really only need to learn how to drive SEO traffic.
The "Embarrassment" Factor
If you trip and fall, you would get up and brush yourself off. You would think nothing of it. But if you trip and fall walking onstage in front of thousands of people, it could be a humiliating moment. The same principle can apply to entrepreneurship.
When you set out to build a business as a bootstrapping entrepreneur, you're often putting your vision out there for everyone to see and judge. When you're putting your blood, sweat and tears into a business, there's no hiding in the shadows and shrugging your shoulders when your Adsense earnings drop 500% after the latest Google update. Your failure is a lot more public.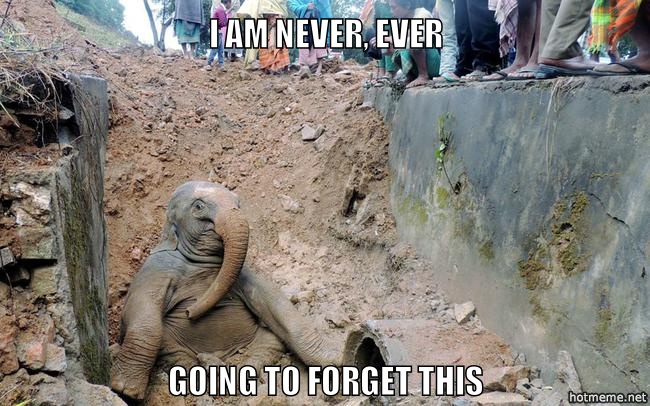 The "Pride" Factor
The flip side of the embarrassment factor is that as an entrepreneur building a sustainable business, you have a chance to build something that you can be truly proud of. You as an entrepreneur can build a business that enriches your own life and has a positive impact on the lives of your employees and customers. Instead of simply extracting value from the system, you can offer value.
It's definitely nice to put some money in the bank and its nice to have passive revenue streams that don't require much maintenance and it can even be lots of fun to game Google, but you don't get a deep sense of satisfaction and accomplishment from building successful niche sites.
Maybe your goal with online business is purely cash flow and you don't give a damn about building something you can be proud of. But there will be a time when you do – there's only so long you can drink from coconuts on the beach.
The "Skillset" Factor
"There is no such thing as the right job. Whatever job you take, you are getting paid to learn. You will learn more from a bad company than you did in school. I always recommend taking the job and learning as much as you can from it, and you can learn from any job, and then using that knowledge to help you get to the next job." – Marc Cuban
The same principle that applies to jobs applies to loophole chasing – you can develop valuable skillsets while loophole chasing – valuable skillsets that can help you build a sustainable business down the road. For example, being a successful affiliate marketer with paid traffic means you need to develop a strong marketing skillset: you'll need to become good at headline creation, creating eye catching ads, conversion rate optimization, and understand at least 1 paid traffic platform inside and out.
Depending on your market and the scale of your business, you'll also need to develop skills in copywriting, email marketing, building systems, hiring, and optimizing lifetime customer value. If you apply these skills to promoting a product that solves a real need in a large market, you'll make money and also build a valuable long-term asset. But while successful affiliate marketers may possess a valuable skillset, most are using those skills to build someone else's asset.
Becoming a successful loophole chaser can also help you develop the psychological toughness needed to be a successful entrepreneur. Going after loopholes means drastic ups and downs – if you're successful, you can be on top of the world, but that can often crumble overnight, forcing you to rebuild. Go through enough cycles of this, and you can quickly learn not to view every setback as a catastrophic failure.
On the other hand, I once read a great quote on a blackhat forum that went something like this (greatly paraphrasing): "If the internet disappeared one day and the typical SEO had to sell a product, their strategy would involve trying to rebuild the internet and rebuilding Google so they could rank their site."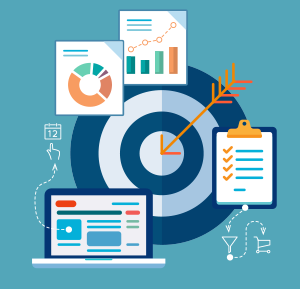 There's a lot of truth in that, and lots of examples of SEOs so focused on ranking a specific keyword as cheaply as possible they lose sight of the big picture. Chasing a loophole can give you the illusion of building a valuable skillset, while often you're really just learning to master a single tactic that can become obsolete overnight. If you're focused 100% on SEO, ask yourself whether you would be able to drive traffic if a Google update destroyed every tactic you currently use. If the answer is no, then you're probably not building a useful skillset.
Bottom line is that if you're taking a "paint by numbers" approach to loophole chasing where you're finding formulas that work and simply applying them mindlessly, you're probably not building a valuable skillset. But if you're thinking independently and using logic to identify aspects of a platform you can profitably game and use to drive traffic, that type of thinking can be applied to growing a sustainable business. You can even apply short-term "loophole" tactics to fuel the growth of a long-term business, but it shouldn't be the core of your growth strategy.
The "Predictability" Factor
Driving SEO traffic feels predictable compared with starting a "real" business. If you know X keyword has X search volume, X CPC, X Advertiser competition, and the top 10 results in the SERPs have X metrics, you can predict with reasonable certainty how much money you'd make if you made it to position #1, your chances of getting to #1, and a likely timeline for reaching #1. But building a "real" business means coming up with a product idea and finding "product-market fit", which is much more difficult to quantify, and thus feels a lot less predictable.
Teaching the process to identify a niche, do keyword research, and build a niche site is straightforward. Doing it with a "real" business is more difficult, because there are so many more variables in play. Of course, the reality is that while it may be easier to find a straightforward gameplan to take advantage of a loophole, loophole based businesses are never predictable.
The "Asset" Factor
When you're building a robust business – every dollar you add to your bottom line is building asset value, not just immediate profit. A $20,000 a month SaaS business can be worth 7 figures, whereas $20,000 a month in affiliate revenue is just that – $20,000 a month. If you have a niche site that drives consistent SEO traffic, you might have an asset worth 1-2 years revenue, but rarely more than that.
If you're focused on short term loophole tactics, think about the ROI that could be gained if you applied those tactics towards growing a product you owned. One of the ways that AirBnB started driving traffic to their product was by spamming craigslist.  If the founders were taking a loophole approach and spamming to get traffic to their affiliate links, they would have nothing now. But because they were adding users to an incredibly valuable product that addressed a massive market inefficiency, and that they were constantly refining the product for growth, these short-term tactics helped them build an asset worth billions.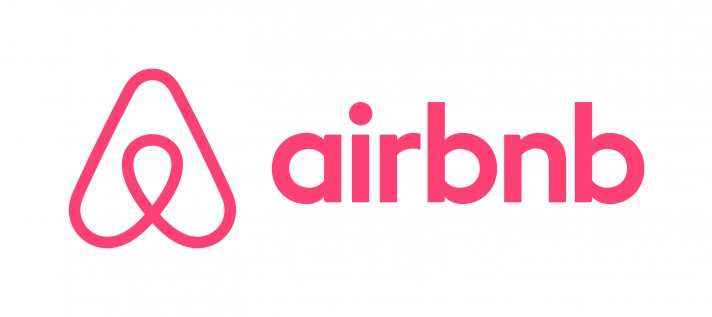 A Loophole Chaser's Approach To Building Value-Adding Businesses
At this point, you might be tempted to conclude that loophole chasing is the way to go if you're just starting in online business. But that conclusion assumes that creating enough value to build a sustainable, value-adding business is much harder than finding a profitable loophole. While that's often the perception, it's not always reality.
If you do have a "loophole exploitation" skillset and you're making a living online, maybe loophole chasing is the right move for you at the moment. But maybe not – have you actually sat down and looked at the ROI you could achieve by taking those skills and using them to drive traffic to a value-adding asset that you created and owned?
If you don't have an online income stream at the moment, worrying about building a sustainable business and dealing with all of the moving parts can seem overwhelming. What if your goal is simply to generate some short term cash and prove to yourself (and maybe your loved ones) that you can make a living online?
You can approach business building with most of the advantages of loophole chasing and few of the downsides by taking a systematic approach to finding product-market fit. Some proven methodologies for getting started include:
There are lots of ways to approach value-adding business building from the loophole chaser's mindset –  but you have to abandon some of the most common flaws that make loophole chasing an endless merry-go-round to nowhere.
You have to start asking the hard questions about what people want, not just where you can squeeze out profit from the system.
You need to look for ways to retain users, not just drive traffic.
You need to start thinking in terms of years, not just months.
Most importantly, you need to take off the blinders and remember the ultimate goal isn't to "beat Google", or "beat Facebook", or beat whatever platform you're leveraging.  The goal is to create profitable business model that offers unique value for the people that find your business.
Your biggest advantage as a loophole chaser is that you're already trained to look for an angle to "hack" the system.  But you do have to step back and look at a bigger system –  not Google, not Facebook, not Pinterest, not Twitter, not Craigslist – but markets instead. If you take the best parts of the mindset that worked for you as a loophole chaser and apply it to building a real business, there's no reason you can't find even greater success.