Updated March, 2018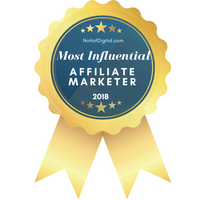 Being an affiliate marketer can be lonely. All those long days and nights, chugging away at your computer screen. Writing dozens of review pages, doing SEO to get higher rankings, buying traffic, tweaking campaigns – it all takes time to learn and perfect.
When you need inspiration or simply the right knowledge to take you a step closer to success, you need to follow people who have been there and done that.
I've compiled an award list of the most influential guys and gals in affiliate marketing, so without further ado, let's get to it!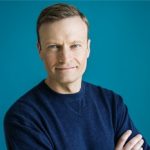 Geno is the CEO and founder of AM Navigator as well as a best selling author, international speaker and affiliate management expert. He has received too many awards and distinctions to list ;)
Simply put, this guy is impressive.
Favorite Post: Analysis of 550 Best Affiliate Programs Reveals Top 20 Niches
---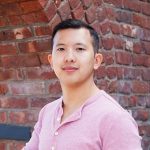 If you've been in the affiliate marketing space for any amount of time, you'd have heard about Charles Ngo. He is not only a super affiliate, but teaches others how to do the same.
Favorite Post: Affiliate Marketing: How to Make More Money by Blocking Fake Traffic
---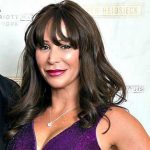 No top affiliate marketing list is complete without the famous, Missy Ward. She has been an affiliate marketer since 1999 and founded Affiliate Summit Corporation in 2003 with Shawn Collins.
Favorite Post: Affiliate Marketing Resources — Absolutely Free
---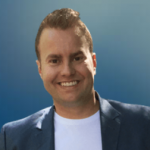 Life wasn't kind to John at the start, but with his iron will and desire to succeed, he crushed every limitation and obstacle that came his way. John is now one of the most influential marketers in the world that you definitely should be following.
Favorite Quote: "The world of marketing is all about trends and the ability of marketers to identify and cultivate them."
Favorite Post: 800K Page Views in 24 Hours: A Case Study on How to Make Viral Content
---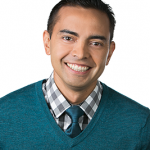 Pat started off as an architect, but after being laid off in 2008, he turned to the internet to earn a living. He's regularly makes 6 figures per month through affiliate marketing, book sales, podcast sponsorships, software and apps as well as his own products.
Favorite Post: An Insider Look: My Affiliate Links and Exactly Where They Convert
---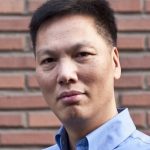 John is another huge name in affiliate marketing and came onto the scene when he used his blog to make over $40k per month after two years. The kicker? He only worked 2 hours per day!
Favorite Post: How To Start An Internet Business with Only $500
---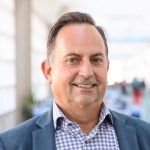 Jeff realized the power of social media back in 2008 and never looked back. He is a top marketing influencer and definitely someone you need to follow!
Favorite Post: 8 Affiliate Marketing Myths That Are Holding You Back Financially
---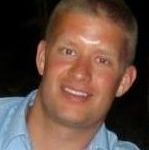 Jon is an engineer and a lover of automating and outsourcing – all of which he applies to his affiliate sites.
On his blog, he shares all of the strategies he's currently using to make a comfortable $10k – $20k per month.
Favorite Post: How to Scale Content Creation for an Authority Site Systematically
---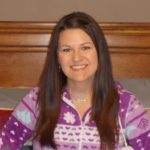 Kim started building websites as a hobby, but soon that hobby grew into a thriving business and she founded her own company, Key Internet Marketing Inc.
Favorite Post: How I went from Zero Pinterest Traffic to 50K Pinterest Visitors in One Month
---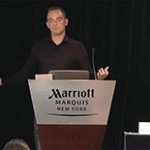 Mathew takes a no nonsense approach to affiliate marketing and his results show it! He makes over $20k every month solely from affiliate marketing. This guy's an expert and his blog is chock full of value that can help you to reach his level and even further.
Favorite Post: How To Triple Your Income At A Conference
---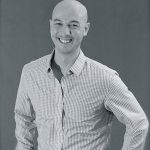 Doug is one of my personal favorites on this list – if you really want to learn how to become a successful Amazon affiliate, he's got your back.
He was a project manager in his past life and as a result, gets into every detail of building out an affiliate site.
Best of all, he posts on YouTube and livestreams almost every day!
Favorite Post: 17 Amazon Affiliate Sites – Real World Examples & Traffic Stats
---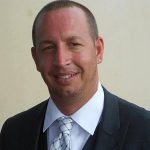 Jay has over 10 years experience in the affiliate marketing industry – he's the kind of expert you should learn from. His blog has information for beginner and advanced affiliates as well as reviews on popular products.
Favorite Post: How To Make Your First Sale Online As An Affiliate Marketer
---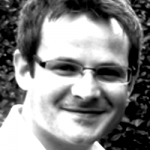 Jamie started building websites for the same reason most of us do – to escape the rat race. He's made it out and his blog offers some fantastic insights that will help you do the same.
Favorite post: Best Bitcoin & Crypto Affiliate Programs For 2018
---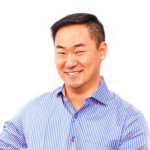 Tor is a multi award winning blogger as well as a business coach, and SEO strategist. His speciality is time management and helps businesses get loads of traffic from Google.
His blog is full of actionable guides that will help you to push your affiliate sites to their limits.
Favorite Post: Blogger Outreach – How To Get On 158 Blogs In 14 Months
---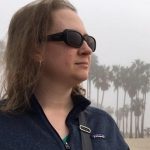 Shawna loves the SEO game and ranking sites – and she's great at it! She has a solid track record of building and selling affiliate sites and has long ago left corporate life… to take scenic shots at beaches ;)
Her blog, Skipblast has tons of guides and case studies that will help you to improve your affiliate marketing skills. She also has a paid course that you can check out here.
Favorite Post: 14 Months, 20 Countries, and $78,690 From Amazon Affiliate Sites
---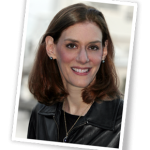 Heidi has those marketing smarts – She has an AB with Honors from the University of Chicago and an MBA in Marketing (Hons) from NYU's Stern Graduate School Of Business.
She has worked with companies such as Citibank, The Economist, Bertelsmann etc. She is also speaks at many top conferences and enjoys sharing her knowledge of marketing through her blog.
Favorite Post: 2017 Blogging Research That Will Make You A Better Blogger
---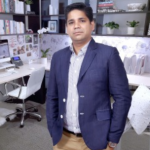 Arpit and MadhuMeeta founded DigitalSEOGuide together and share everything they've learned over the years on it.
Arpit speaks and consults on digital marketing in India. MadhuMeeta is also a digital marketing expert as well as a tech expert and passionate blogger.
Favorite Post: Best 12 Travel Affiliate Programs For Travel Bloggers
---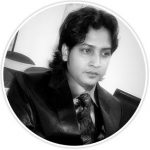 Souvik has been doing affiliate marketing for over 7 years and if you've frequented IM forums, then you probably know him as "internal soul"
His site has tons of case studies and helpful guides that will help you along your own affiliate journey.
Favorite Post: [Case Study] How I Transformed -28.79% ROI To 317.35% ROI On Diet Vertical With PPV
---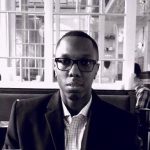 Michael has a Masters in Chemical Engineering from the Imperial College London and after working for a couple of years, retired at the ripe old age of 28 to focus on building his own businesses.
He initially started with kindle publishing and then moved onto other online business models.
Favorite Post: Outdated SEO Practices to Stop Doing
---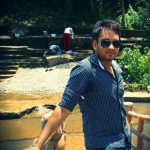 Shahnawaz has an MBA in Marketing and Systems as well as a vast experience in digital marketing and sales. His love of marketing lead to the creation of this blog, where he divulges what he's learned in the IM industry.
Favourite Post: How To Grow Your Blog Significantly in 2018
---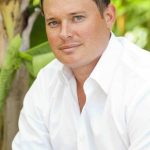 Tim is well known in the IM industry and has been active in it for over 15 years. He is the founder of AffiliateU where he shares all of his affiliate marketing knowledge to help others achieve the level of success he has.
Favorite Post: Tips for Success for All Internet Marketers
---
 Dawn-Marie wanted to ditch her job and run a successful online business 3 years go. Guess what? She nailed it!
Now, she's obsessed with helping others achieve financial freedom as online entrepreneurs.
Favorite Post: [CASE STUDY] How This Affiliate Marketing Expert Made $12500 In Three Months
---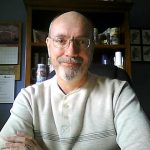 Michel is a seasoned internet marketer and has been in this industry since 2009. He has experienced much success and failure which has lead him to realize that what you put in – you get out.
He favors the technical side of affiliate marketing and now makes full use of systems to grow his business.
Favorite Post: Ways to Setup an Effective Affiliate Sales Funnel
---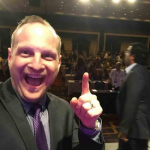 Jeff is an SEO expert (aka The King of SEO) and an affiliate marketer. He offers coaching and his blog is all about giving back and passing on his knowledge.
Favorite Post: Affiliate Marketing Is A Waste Of Time
---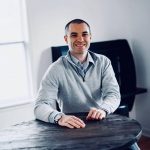 Jeff created BreakingTheOnePercent.com to help people experience a breakthrough with their online business and earn real money.
Favorite Post: [Reader Q&A] How We Made $11,946 in One Month from Blogging
---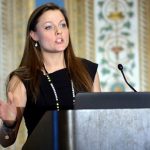 Sarah is a well known affiliate marketing expert that specializes in eCommerce, performance marketing and digital strategy.
She has numerous awards and accolades to her name and this is another one to add to that list!
Favorite Post: EXCLUSIVE INTERVIEW: Neil Patel, Conversion and Affiliate Marketing Icon
---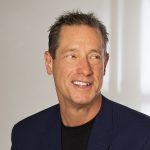 David is an author and co-author of 10 books and series editor of 6. Three of his books are international best sellers and some of his most well known books include The New Rules Of Marketing & PR, Marketing Lessons from the Grateful Dead and The New Rules of Sales and Service: How to Use Agile Selling, Real-Time Customer Engagement, Big Data, Content, and Storytelling to Grow Your Business
Favorite Post: The Salesperson Expert versus the Web-Educated Buyer
---

 Attila is well known in the affiliate marketing world and his blog offers some of the best advice you'd find on paid traffic and CPA marketing. His approach is honest and brutally so, but its exactly the kind of advice you need.
Favorite Post: An Actual 10 Step Guide on How to Scale a Working Campaign into Other Geos
---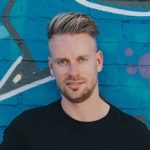 Oliver used to be a chef.. unhappy and severely underpaid. However, he turned it all around and sold an online business for over 7 figures.. before he turned 30!
Favorite Post: How to Build Million Dollar Assets around Affiliate Marketing
---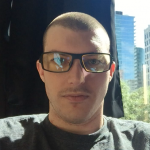 Brent is a digital marketing superstar that helps people to grow their business through paid traffic. Want to boost your affiliate revenue? Definitely pay attention to what this guy has to say.
Favorite Post: Campaign Optimization: 2018 Guide To A Profitable ROI
---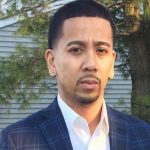 Ian has been in the affiliate marketing industry since 2007 and even though he dropped out of college, he has certainly proved you don't need to go to college to be successful.
Favorite Post: Learn Affiliate Marketing, Don't Start a Company
Learn how to monetize garbage affiliate network traffic with Ian's new tracking platform – Adroots:
---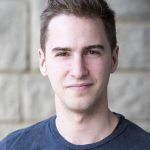 Marcus started out building websites when he was 10 yrs old. By 25, he had a portfolio of multi-million dollar websites with absolutely no funding. He has delivered numerous lectures across Europe, Australia and Asia and is definitely a guy you should be following.
Favorite Post: 7 'Best Practices' That Can Kill Your Conversion Rate
---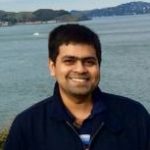 Asif is well known for helping businesses through digital marketing growth strategies as well as digital health initiatives. He has a Biotechnology degree, graduate certificate in Bio Science Management, Google adwords mobile and search engine certificate among many others.
Favorite Post: 9 Easy ways to Create an Effective Marketing Plan
---

Stuart started off working in typical office jobs, but dreamed of a life of freedom and travel. He discovered affiliate marketing and as they say.. the rest is history!
Favorite Post: 20 Examples of Super Successful Affiliate Sites You Should Emulate (Some Of These Sites Literally Make Millions Of Dollars In Affiliate Commissions)
---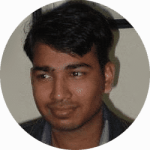 Anil started this blog in 2010 and in 8 years has built a massive resource that helps others to make money online through his proven blogging tips and affiliate marketing strategies.
Favorite Post: 105 Best Affiliate Programs for Bloggers In EVERY Niche In 2018
---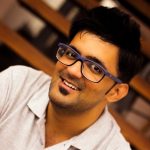 Jitendra is a blogger and digital marketing consultant from India who has over 5 years experience in this field. Despite having had a rough start, he has truly made a name for himself.
Favorite Post: [Updated 2018] Top 10 Best Affiliate Marketing Tracking Software Platforms
---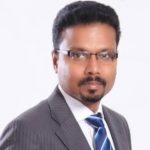 Reji is an engineering graduate and also holds a post graduate degree in digital marketing. He created this blog to share his knowledge as well inspire and motivate others to become successful online.
Favorite Post: How to write an impressive product review
---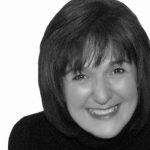 Ivana helps business owners do big brand marketing, on small budgets. She leverages technology and tools and will help you to focus on the best ones that will get you results.
Favorite Post: Attention Mobile Developers: Now There's an Affiliate Network to Help Promote Your App
---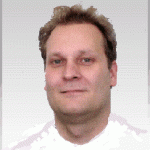 Carsten has over two decades of experience in Internet Marketing and has a thorough understanding of the affiliate marketing industry. He also has extensive experience in web development and programming which makes him one of the most well rounded and impressive individuals on this list.
Favorite Post: Affiliate Marketing Beginners Checklist #1
---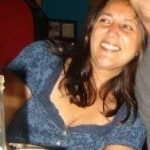 Jessica entered the world of affiliate marketing in 1997 when the industry was in its infancy. She started off as an affiliate manager, then a consultant and is now the head of Affiliate Program Advice which is a leading authority in the industry.
Favorite Post: Who really owns your online business?
---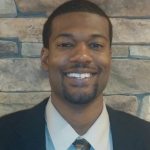 Lenny enjoys making money online as well as helping others do the same. His most recent courses include Tube Rank Explosion and Affiliate Takeover.
Favorite Post: 5 Tips for Eliminating Shiny Object Syndrome
---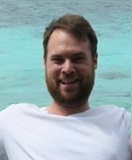 Sean used to be a financial analyst, but he's long left that life thanks to his online businesses. He now inspires and educates others to do the same through his site, Location Rebel.
Favorite Post: How to Build a Niche Site in 2018 that Brings in $500 a Month
---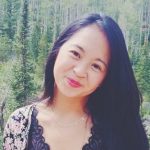 Krista is all about teaching people how to leverage the power of the internet so they can live the life of their dreams.
Favorite Post: 10 Affiliate Marketing Strategies to Boost Your Blog Income
---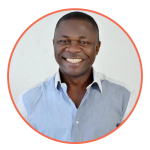 Johnson is the most in-demand business growth and marketing strategist in Africa. His blog will definitely help you to streamline your marketing efforts and increase your revenue.
Favorite Post: The Big Idea: The 5 Steps To Finding Your BIG Idea and Turning It Into A Highly Profitable Online Business In 60 Days or even Less
---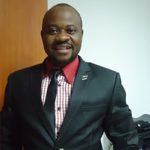 Enstine is one of the smartest bloggers and programmers you'll ever meet. His blog will help you to become a better marketer.
Favorite Post: What Does It Take To Make Money Blogging? Here Are The 3 Most Important Keys!
---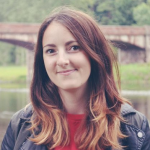 Zoe is an absolute wizard at helping product creators increase their income through affiliate marketing and influencer marketing.
Also, she's a Ravenclaw ;)
Favorite Post: Getting Started With Affiliate Marketing: A Guide For Bloggers
---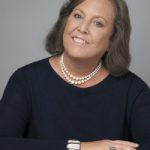 Ardath has over 30 years of experience in business management and marketing and she knows exactly how to turn visitors into buyers. She has written two books: Digital Relevance and eMarketing Strategies for the Complex Sale.
Favorite Post: How to Hack Content Creation for Stretched-Thin Marketing Teams
---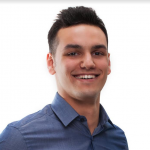 Ahmad's mission is to help people learn about the boundless opportunities of the digital world so they don't have to stay stuck in a life they're not 100% happy in. He's a genuine guy and his site truly reflects his approach to online business – quite refreshing!
Favorite Post: 17 Little-Known Affiliate Programs That Pay up to $8000 Per Sale (2018)
---
Philip Verghese Ariel – PVAriel.com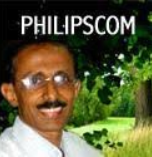 Philip Verghese, otherwise known as Ariel, is a multilingual freelance writer, content marketer, and blogger who manages different sites in English as well as in Malayalam. He also creates Expert Roundup Posts for his sites as well as others.
Favorite Post: Amazing Bloggers Who Feature Me In Their Posts
---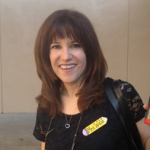 Janice is the author of "An Insider's Guide To Building A Successful Blog" and she focuses on helping others build a successful blog through proper content creation. She will help you to get your content noticed and more traffic than ever before – which will lead to significantly higher affiliate earnings.
Favorite Post: How to Improve Blog Traffic for Free: Get 1,000+ Hits Quickly
---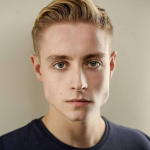 Max has a no nonsense approach to marketing and knows how to get results. He's definitely a guy to follow and can help you to rise to the top of the SERPs.
Favorite Post: The biggest benefits of content marketing for small businesses
---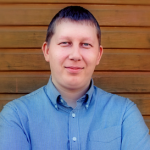 Marius has over 14 years experience in the internet marketing field and loves testing and experimenting with new strategies to learn what works and what doesn't. He shares all his findings on his blog to give back to the IM community.
Favorite Post: Blogger Outreach: 9 Surprisingly Effective Hacks I Use With Influencers to Blast My Audience

---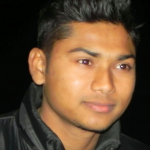 Robin once worked for an IT company as an SEO expert but gave that up to do his own thing. On his blog, he shares all that he has learned, which makes him definitely worth following!
Favorite Post: Five Marketing Tips: How To Create A Successful Affiliate Marketing Strategy?


Featured On This List? Congratulations! Share the award below on your site: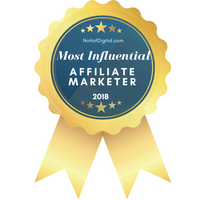 Share On Your Site