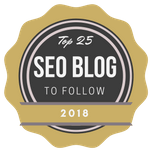 If you own a blog then you know how challenging and confusing SEO can be. The first step in becoming good at SEO is to gain knowledge from individuals who are well-versed in SEO and then applying that knowledge to your own blog. So we've compiled a list of the Top 25 SEO blogs you should follow in 2018 that will help you get more traffic to your blog through the search engine.
Clement – limwriter.com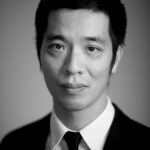 Clement Lim is a freelance copywriter; he is also a content marketer. He lives in the UK where he was born and raised. Clement helped CEOs and marketing executives grow their businesses. Follow Clement to get better information on products manufacturing, business growth strategies and technology development.
Killer post:  How to Produce Quality Content To Keep Your Visitors Coming Back for More
Heidi – heidicohen.com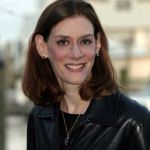 Heidi is a seasoned marketing veteran with extensive knowledge of marketing across diverse categories. Heidi has an Actionable Marketing Guide with high quality marketing contents to help you improve your business.
Killer post:  7 Tactics to Make Your Content Marketing Search-Friendly
Pedro – en.pedrodias.net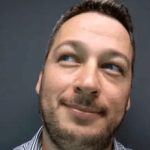 For information on Digital Marketing, like SEO, SEM, Web Accessibility, Usability, Graphic User Interface and Web Design, you should follow Pedro Dias. Pedro is a Digital Marketer, Optimization consultant, a Google Marketing Expert and a usability enthusiast.
Killer Post: Ten principles of good SEO
Taylor – taylortomita.com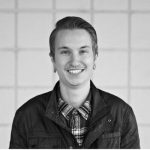 To know more about Technical SEO audits, monitoring Google Analytics and Search Console data, and Search Console data, assisting with site migrations, backlink audits and SEO consulting you should follow Taylor Tomita.
Killer Post: Mining Reddit With Google Sheets
Craig – Craigcampbellseo.com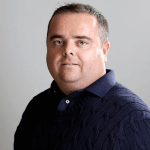 Craig is a SEO expert with more than 16 years of extensive experience in SEO.  If you want to learn SEO he has multiple training courses and tutorials on his site along with a blog that is updated regularly with high-quality contents.
Killer Post: Does Social Media Help with SEO?
Marie – mariehaynes.com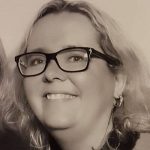 Mary Haynes has a great understanding of Google's algorithm changes. Marie Haynes is recommended for you if your interest is learning how to improve your Google presence in ways that comply with Google Guidelines.
Killer Post: Https and SEO: The risks of making the switch from http.
Anna – annaleacrowe.com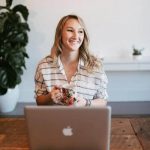 Anna Branding & Co. is a creative SEO marketing studio that specializes in SEO, content development, and design. Anna's Branding & Co. aims at transforming brands and growing businesses to make life better.
Killer Post: How To Set Up The Yoast SEO Plugin In WordPress
Kathryn – kathrynargon.com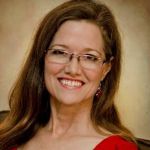 For contents to grow your business, Kathryn Argon is reliable. Kathryn is a content strategist, marketing consultant, and author. She runs a strategy consulting firm that helps share your messages to attract the best customer.
Killer Post: 6 SEO Mistakes Killing Your Website Ranking With Google
Jordan – jordankasteler.com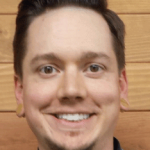 Jordan Kasteler is a seasoned professional; he is also a digital marketing consultant that specializes in SEO and Social Media Marketing. Jordan specializes in Site Audits and Migrations, Marketing Strategy and PR Consulting.
Killer Post: 7 POWERFUL SEO & MANAGEMENT TOOLS TO MAKE YOUR SOCIAL MEDIA EFFORTS MORE EFFECTIVE
Tor – torrefsland.com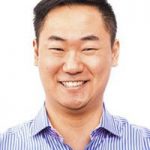 Tor Refsland has a background in Journalism, retail business, sales, marketing, consulting, project management, IT-industry, start-ups, coaching and mentoring. He runs a time management blog. Tor is passionate about working with people who are starting or growing their businesses
Killer Post: 4 Dumb Blogging Goals Most New Bloggers Set – And What To Do Instead
Maddy – the-blogsmith.com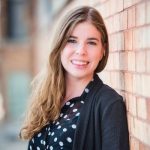 Maddy Osman has worked as a Sony Brand Ambassador (at the University of Iowa), a Zipcar Brand Ambassador (Chicago), Sales at Groupon (Chicago) and Sales & Marketing at Social Media Beast (Chicago). Her blog gives knowledge on blog site design, social media promotion and copywriting.
Killer Post: HOW TO GET BACKLINKS (WITHOUT BEING ANNOYING)
Sue – successfulblogging.com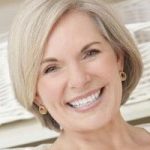 Sue Dunlevie offers small group coaching to new bloggers. She helps bloggers spend more time on what they love doing, and being their own boss by making consistent and reliable income online even when they work at home.
Killer Post: How To Get Unstuck When You Create Content
Adam – bloggingwizard.com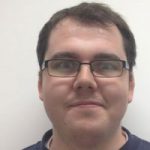 Adam Connell started his blog in 2012, mainly to share knowledge on marketing strategy. His blog has been the first choice of bloggers, where they come to acquire strategies to accelerate their blog's growth.
Killer Post: The Definitive Guide To Getting Google Sitelinks
Ryan – bloggingfromparadise.com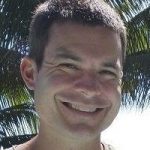 Ryan Biddulph was born in New Jersey. He is a world traveler, and he runs the Blogging from Paradise Community where bloggers learn to have fun blogging, boost their blogging income, generate more traffic while they build a successful blog.
Killer Post: 4 Blog Traffic Driving Fundamentals
Michael – rankrain.com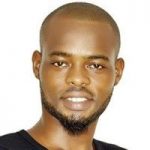 Michael Akinlaby has a humble background. He sold history books on the streets to survive and to gain an education, which provided to him a background in sales and marketing. Michael teaches how SEO and Content Marketing can help you get the right and massive traffic to your website.
Killer Post: 8 New Brilliant Ways to Win the SEO Battle
Will – willcoombe.com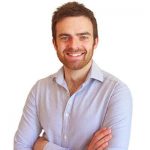 Will grew up on the outskirts of London. His childhood was completely absent of anything that had to do with computers and internet. Will started the London SEO Agency Sharpe Digital, and he has helped over 500 businesses realize their online potential.
Killer Post: The 10 Habits of Highly Effective SEOs
Matt – onlinegusto.com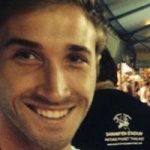 Online Gusto is Matt Davison's blog. He formed this site to offer information to people about travels and marketing.
Killer Post: How to do/check your SEO – Simply Explained
Bill – billacholla.com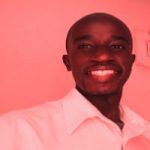 Bill Achola is a Digital Entrepreneur; his blog focuses on helping small business owners, bloggers and entrepreneur understand the power of content and the huge return it can bring to your business.
Killer Post: 27 Powerful White Hat SEO Techniques That Actually Work
Enstine – enstinemuki.com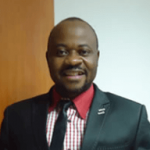 Enstine Muki is from Douala in Cameroon. He has been working online since 2005 creating websites and apps, he has also been blogging since 2012. He developed a couple of apps on Money Transfer and social media.
Killer Post: How to Bring Massive Search Traffic to Your Existing Blog Posts [A PROVEN Method]
Eli – launchyourdream.com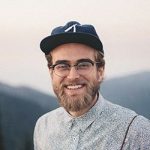 The Launch your dream blog helps you to achieve your aim of successful blogging. Eli is an entrepreneur and an artist, he enjoys writing and photography.
Killer Post: 5 Steps To Save Your Site From Hackers and Malware When You're Broke
Jason – jasonmcdonald.org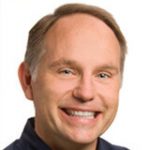 Jason McDonalds is an expert in SEO, Social Media Marketing and Adwords. With anything that concerns Internet Marketing Jason is your man.
Killer Post: Here's Why Content is King in SEO, Social Media & On the Internet (Generally)
Tom – huntingthewhitewhale.com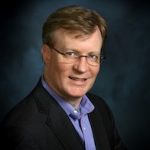 Tom runs hunting the white whale. It is where you can focus if you have interests on content, digital, influencer marketing, SEO, being a solo entrepreneur, start-ups, and digital marketing methods.
Killer Post: Secure Your Local SEO Ranking with Google Using these Tips
Shae – shaebaxter.com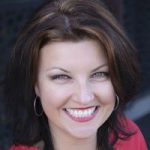 Shae Baxter has a post-graduate certificate in Digital Marketing. She helps entrepreneurs and bloggers grow their businesses with strategies by generating more search engine traffic.
Killer Post: 5 Examples Of Power Pages That Have Gone Viral (And Boosted SEO Rankings)
Jon – smartblogger.com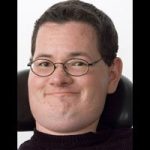 If you are a blogger, and you want to become successful at it then Jon Morrow is the one you want to follow. He has numerous detailed articles on his blog ranging from SEO, content marketing, email marketing, and many more. All the information will help you become successful with your blog. 
Killer Post: How to Start a Blog in 2018: New Method That's 20X Faster
Greg – dearblogger.org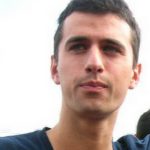 Greg is geared towards helping new bloggers; He started blogging in 2010 with an urge to add value to readers, rather than just getting fans, traffic or links to his blog.
Killer Post: Why Clever Post Titles Are Killing Your Blog
Wrap Up
With the 25 SEO blogs listed above, you can be rest assured that we have your year covered by blogs that publish killer contents. Check them all out, follow them on social media, and visit their blog for more value-driven SEO contents.