Welcome to the NoHatDigital Podcast episode 7, where we had NoHatDigital team member Matt Stack on to talk about how he's making mid 4 figures from lead gen sites and local SEO. Matt reveals his niches, his site structure, SEO tactics and sales process for selling leads to businesses. We get a ton of interest on this topic, so we think you'll love the episode!
Resources mentioned in the episode
Matt Stack's massive calf muscle: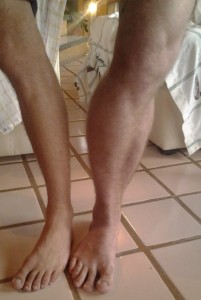 Geositemapgenerator.com – Geositemap generator now generates the HTML (in Microformats or Schema.org) for your website. Just copy/paste it!
Belisted.org – offers citation packages to help with local SEO.
Analyticcalltracking.com – Call tracking software to help track and record sales calls. Can be setup to email client right after a call has been received.
Twilio.com – Cloud-based communication service provider used for setting up a low-cost phone number for lead gen sites. Integrates with Analytic Call Tracking (above).
5minutesite.com – Tool to generate city and keyword combos.
Freemaptools.com – Find zip codes with a radius.
Usa.com – Find cities nearby major cities sorted by population.