Local SEO Research Sucks but I'm going to make it easier with these tips

Note:  Not an actual forehead tattoo, but admit it.. I almost got you.  Also, don't be jealous of that beautiful mustache.
I think one of the biggest breakthroughs I've had with online marketing is not trying to reinvent the wheel.  It saves so much time and energy by just spying on the competition to see what they are doing.  Do your research so you're not just going in blind.
1) Look at the Adwords for the niche in competitive cities
This will give you an idea of what offers to use and what ad copy is working
It will give you good ideas to use for meta descriptions (for better click through)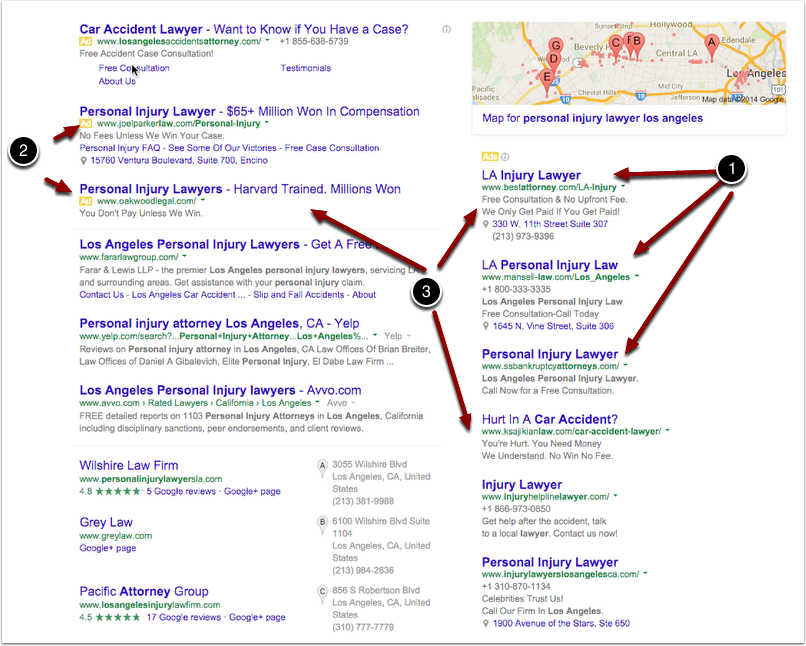 Many are using a free consultation as an offer
Some of the ads use amount of $$ won
Many are using no fee if the case isn't won
2) Check out the landing pages as well
Look at what the people are doing that are spending money in Adwords.  It has to be pretty decent or they will lose their ass on the ROI.  You don't have to use what you find, it just gives you more ideas.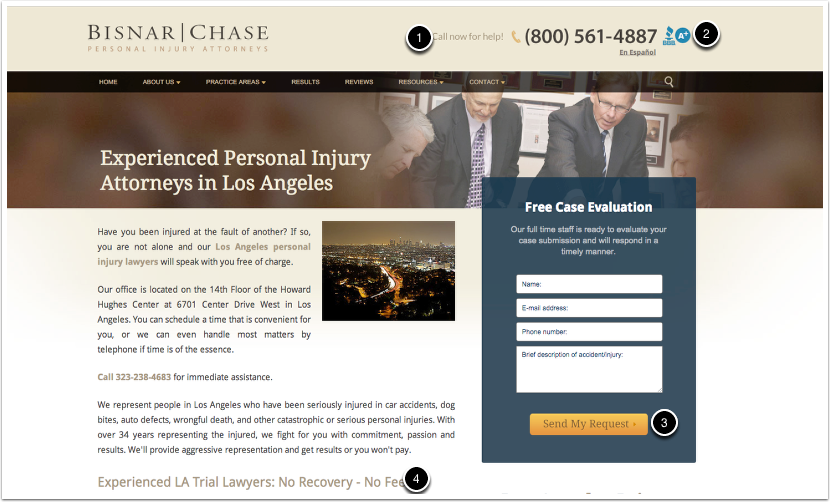 Example:
Click to call button
BBB social proof
Opt-in for a free case evaluation
No fee if case isn't won
3) Use the multiply keyword lists feature in the Keyword Planner + this list of 200 cities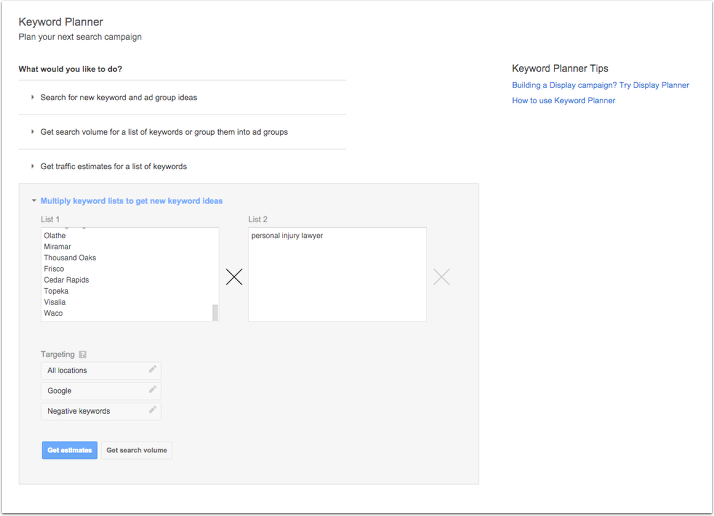 This is a list of the 200 biggest cities in the US by population.  This will give you a good idea of what cities are worth pursuing.  The multiply lists feature will combine all city names with the keywords you enter.
New York City
Los Angeles
Chicago
Houston
Philadelphia
Phoenix
San Antonio
San Diego
Dallas
San Jose
Austin
Jacksonville
Indianapolis
San Francisco
Columbus
Fort Worth
Charlotte
Detroit
El Paso
Memphis
Boston
Seattle
Denver
Washington
Nashville
Baltimore
Louisville
Portland
Oklahoma
Milwaukee
Las Vegas
Albuquerque
Tucson
Fresno
Sacramento
Long Beach
Kansas
Mesa
Virginia Beach
Atlanta
Colorado Springs
Raleigh
Omaha
Miami
Oakland
Tulsa
Minneapolis
Cleveland
Wichita
Arlington
New Orleans
Bakersfield
Tampa
Honolulu
Anaheim
Aurora
Santa Ana
St. Louis
Riverside
Corpus Christi
Pittsburgh
Lexington
Anchorage
Stockton
Cincinnati
St. Paul
Toledo
Newark
Greensboro
Plano
Henderson
Lincoln
Buffalo
Fort Wayne
Jersey
Chula Vista
Orlando
St. Petersburg
Norfolk
Chandler
Laredo
Madison
Durham
Lubbock
Winston
Garland
Glendale
Hialeah
Reno
Baton Rouge
Irvine
Chesapeake
Irving
Scottsdale
North Las Vegas
Fremont
Gilbert Town
San Bernardino
Boise
Birmingham
Rochester
Richmond
Spokane
Des Moines
Montgomery
Modesto
Fayetteville
Tacoma
Shreveport
Fontana
Oxnard
Aurora
Moreno Valley
Akron
Yonkers
Columbus
Augusta
Little Rock
Amarillo
Mobile
Huntington Beach
Glendale
Grand Rapids
Salt Lake City
Tallahassee
Huntsville
Worcester
Knoxville
Grand Prairie
Newport News
Brownsville
Santa Clarita
Overland Park
Providence
Jackson
Garden Grove
Oceanside
Chattanooga
Fort Lauderdale
Rancho Cucamonga
Santa Rosa
Port St. Lucie
Ontario
Tempe
Vancouver
Springfield
Cape Coral
Pembroke Pines
Sioux Falls
Peoria
Lancaster
Elk Grove
Corona
Eugene
Salem
Palmdale
Salinas
Springfield
Pasadena
Rockford
Pomona
Hayward
Fort Collins
Joliet
Escondido
Kansas
Torrance
Bridgeport
Alexandria
Sunnyvale
Cary town
Lakewood
Hollywood
Paterson
Syracuse
Naperville
McKinney
Mesquite
Clarksville
Savannah
Dayton
Orange
Fullerton
Pasadena
Hampton
McAllen
Killeen
Warren
West Valley
Columbia
New Haven
Sterling Heights
Olathe
Miramar
Thousand Oaks
Frisco
Cedar Rapids
Topeka
Visalia
Waco
4) Look at niche forums where business owners hangout for some great insights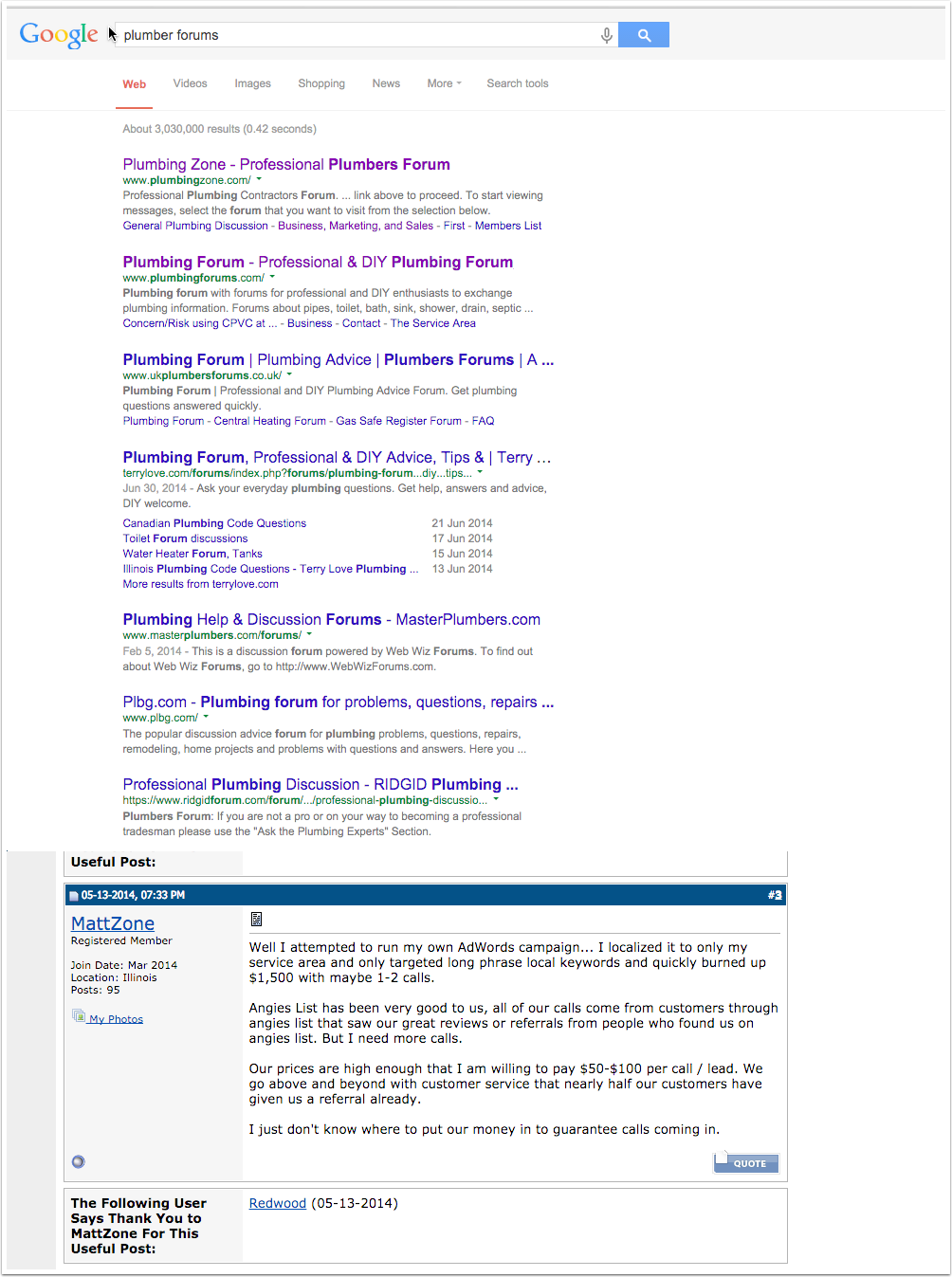 Look in the marketing section of these forums.  The bottom screenshot shows a plumber talking about how much he is willing to pay per lead.  Knowing this kind of info gives you a lot more leverage when trying to sell local SEO services.
5) Use Spy-Fu on the top spots for the organic listings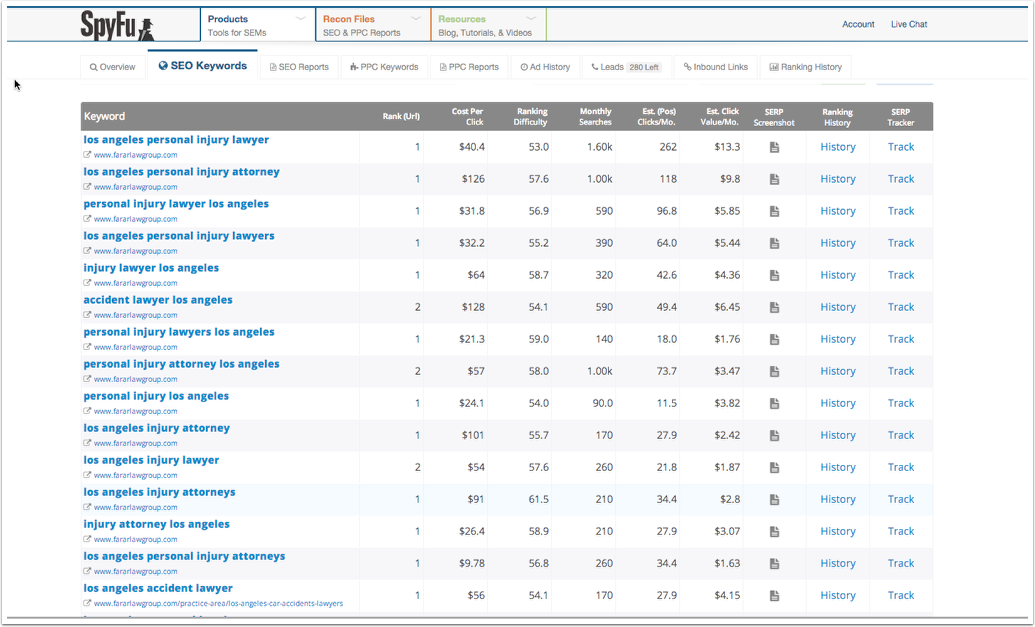 It will give you some of the keywords that they are ranking for.  If you run enough of the sites through, it'll give you a great list.  Just combine the lists, remove the duplicates (this tool is sweet), and take out the unrelated keywords.  You will end up with a bad ass list, I guarantee it.