This is a public service announcement for the good of the SEO community…
Add content to your current sites.
Post complete.
If you listened to Hayden's recent podcast interview with Spencer from NichePursuits.com, you will know that Hayden's strategy for building sites has shifted from building small MFA sites around 2 years back, to bigger 15-25 page sites around 18 months ago and now to building big authority sites or at the very least, adding new content to existing sites.
You may have read that we're putting a team of SEO hotshots together to live in Valle De Bravo and all up, there will be times where there are a dozen of us there just going nuts building out sites and immersing ourselves in all things SEO.
Longer-term readers of NoHatSeo.com will know Hayden is a one post per month kinda guy, so I've been given the privilege of communicating what we're up to and sharing as many pearls of SEO goodness as possible with a very un-nohatseo.com-like frequency. We might even post multiple times per week!
You can expect plenty of information on the blog over the coming months to document how we're building out big sites, how they are going by way of earnings, ROI that can be expected through adding content to established sites and just basically filling you in on what we're up to.
Although what you're about to read is hardly unheard-of, cutting-edge SEO, the sole aim of this post is to give you a little prod towards taking action on something that will likely help you to make $s within the next 4 weeks.
That something is….
Adding content to your current sites.
Simple to do, but I bet that 95% of people reading this post with a site that is ranking on page 1 for a decent KW and making some money, have not gone back and looked at their KW research since launching the site.
Almost without fail, there will be additional KWs that you have not yet targeted on your site, that if you were to add an article on, would rank quite quickly and make you money within a month or two.
We have PLENTY of sites like this and we're addressing the issue right now.
In a recent post, I covered how long it is taking to rank new sites right now (4 months at best usually).
A few days ago, we launched a 7500 silo of content on an existing 12 month old, approx 25 page site. It doesn't rank for all KWs, but it has decent authority and new pages that are added tend to rank quite well.
3 days after putting the new content on, below are the rankings of some of the KWs targeted on one 1700 word article.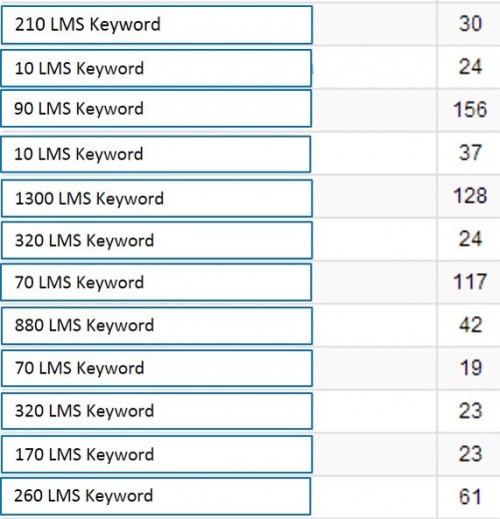 That is a combined search volume of 3600, with other KWs I have not entered into the rank tracker.
The average CPC for those keywords is around $2.50.
Medium-high advertiser competition.
It wasn't so long ago that a KW set like that would warrant a stand-alone site.
Nowadays, given that it is taking so long to rank content on new sites, you've got to ask yourself the question.
1. Am I better off starting a new site this month from scratch?
OR
2. Am I better off running some fresh KW research on my current sites and finding a few KW sets to create a new article on?
Beyond faster rankings, adding content to new sites requires less links to rank, takes less time (no new site install/setup), reduces costs (no domain and hosting cost, no link building cost etc) and bigger sites are arguably less prone to penalties/falling foul of Google algorithm changes etc.
Again, you've probably heard the whole "add content to your current sites and it will rank quickly" message before so the aim of this article was not to present you with new ground-breaking SEO strategy.
However, hopefully it spurs you to re-research your niches and add some more content to current sites.
Job done in my part if you'll be doing exactly that right now.