Hey everyone,
So I received this very well written, tactful criticism on the blog from Mike:
Hey Hayden – glad to see you haven't been kidnapped by Mexican banditos!
I don't imagine this will get approved but I wanted to have a word. As always I love the sound of your ideas, love the freshness and the different outlook … but I have a problem.
I have been following along from your early days and the podcasts with Spencer – I've been an intern and then a partner and then the level up program. My problem is that nothing ever seems to continue for long.
I have no problem with things changing, projects failing or changes of direction – I get it and it is part of this whole internet thing. The last project launched in a blaze of activity – level up. People invested time and energy … again – and it just … stopped. Not finished, not completed and no explanations or indeed mentions of it at all. I looked last week and the next modules are still sitting there waiting to be written.
I see the MVP project in action! This has been a regular pattern in all my dealings with Nohat. It's like you get to a point and say this is not working and just jump to the next thing – without addressing what has happened – or where there might be value in actually discussing the situation and keeping those who are invested in it in the loop.
Now on the up side I have learned a lot from you and for that I am grateful. I have sent many people your way over the last year and a half – to internships and partnerships – and we all talk.
Right now you have used up most of your goodwill with people who have been involved in the past. We all agree you have some great ideas and are a nice guy – but ultimately how can you convince us to take part in anything you launch when we know from experience it is likey to just stop – without discussion or explanation or analysis.
Indeed some I have spoken to are less forgiving and think you have taken advantage of people – using them to develop sites and then dropping them mid project.
Take this blog – all the experiments that were started – the Pat Flynn experiment – what happened – no mention just move on to the next thing. The internships – a big emphasis on sharing results and findings, in reality we learned the results much later on the blog. We took part in experiments and never heard how others got on – did they succeed – how? Trust is finite, people learn eventually.
Now I am not naive, the internet is a big place and there will always be a stream of new people – so you don't need the people from before. You are a smart guy and I believe you are genuinely trying to help people but you just seem to be a butterfly – great ideas and enthusiasm until the next project. I'd love you to convince me that I should follow along and get involved – I really would.
I do hope you have all the success in the world …. and I'll just keep on watching from the shadows.
Good luck!
My first reaction to this comment was, "Man, this guy has tact!".
It reminded me of a great Winston Churchill quote:
Tact is the ability to tell someone to go to hell in such a way that they look forward to the trip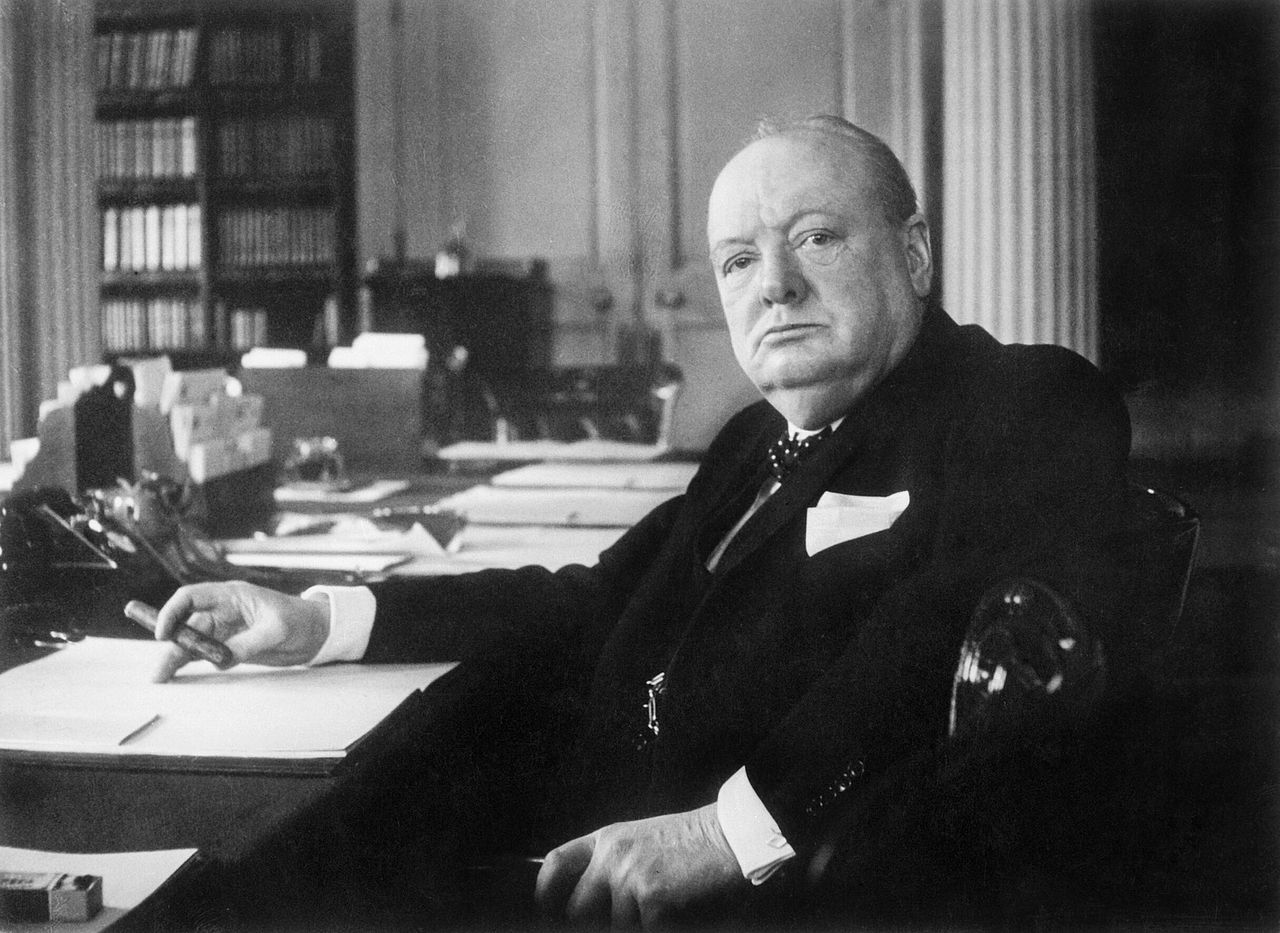 Winston Churchill

NoHat Reader
So I'm taking the trip now, and offer this email as both an apology and a transparent look inside my business.
How it all started
Let me start at the beginning of NHD.
I invited Greg, my most successful intern, to start running the PTCs and Internships.
Things were going really well, the PTC students were making money and so were we.
Everyone was happy. So I decided to scale it.
I called Greg up and dropped a bomb: I outright asked him to quit his job and move to Mexico for a few months to scale it with me.
His wife was in the background, yelling, Yes! Do it! And he did.
I invited Han in (who was working with me on another project at the time), as well as Nate.
We were the 4 highest equity partners, but there were a few other people as well. We prepared, figured out how to scale, and at the end of July 2014 we rented a couple houses in Mexico and invited a bunch of people down to work on the project (with a combination of salary and equity).
The atmosphere was electric and everyone was working 80 hours a week. It was stressful and incredible at the same time. Because there were so many partners and I wanted everyone to succeed, we had to hit very high targets and scale quickly.
This was the first large failure in the business. Having many mouths to feed meant being much more salesy than I was used to, and led to eating up some of the goodwill I had generated.
It also led to some system failures that affected our internships in particular. But we wrote them off as growing pains at the time.
During these few months, the Google environment had also changed - I was seeing that our interns and PTCs from a few months ago were taking longer to rank.
I woke up the day before the PBN update with a lot of anxiety about niche sites. I even did a video for the entire NHD team that day, saying we needed a way to solve the sandbox, as we are asking too much of people to work towards something for 6 months without any guarantee of return.
I have had a lot of experience building online businesses and it felt like what we were teaching was something that had amazing ROI a few months ago, but with the Sandbox taking hold, I wanted to help people make income from online projects much sooner than 6 months.
PBN update aftermath
Then the PBN update hit.
I took it in stride and thought of it as a chance to finally get started on what I thought was the best way to make money online: Starting with monetization, building a product, and THEN focusing on traffic.
This is something that Han and I were working on a few months before NHD formed (and was the basis of the first retreat we held in Mexico).
I convinced everyone to pivot with me, but it turned out that wasn't where their experience lay. They were SEOs, and I was mistaken in trying to change their direction.
All of the minor partners dropped out at this point, and as they did, so did their experiments. And as for the major partners: Nate dropped out to focus on his SEO sites as well as partner with Han on a keyword tool (which later became AuthorityMetrics).
Greg realized he was out of his element and wanted to work purely on SEO, so he started researching and running small internships to test out various traffic building theories. He was absolutely right that we do keyword research better than anyone, and the only element we needed to replace was link building.And he's since done a great job in replacing it.
Han stuck around to handle some coaching with LevelUp, while I wrote all the content.
As Mike said in his comment, LevelUp started ablaze with activity. We structured it as a 15 week course, and half way through, most people were running a little behind.
So during the christmas break we gave people 2 weeks off. For some reason, that 2 week break killed all the momentum that existed, and the forums went completely quiet.
At that point, Han saw the writing on the wall and also backed out, in order to focus more on AuthorityMetrics with Nate.
Pivot!
This was back in February, and basically is where I decided to start the project mentioned in my latest blog post, as a pivot of the LevelUp project.
I thought the training was excellent, and those that did it were succeeding. The issue was that the only people that did it were those being coached, and personal coaching was difficult to scale.
So I thought out this new project. I decided I'd partner with people and coach them through an interactive version of LevelUp and build a big media empire. I got really absorbed in it, pivoted and decided to add it to LevelUp.

I didn't finish the 15th week, as based on our tracking within the software, no-one had gotten close to it, and I wanted to do it in the new interactive form (which ended up take months longer than I expected). I responded to the few comments on the forum, and took over Han's coaching calls.
I made a huge mistake here, and assumed that not hearing anything from my customers meant that no-one was interested. I am sorry about that, and this email is way overdue.
As for the SGTHQ project with Pat Flynn, that's another big area where I have lacked in communication.
We actually did work on it quite regularly, though the person in charge of it backed out, and I didn't have the time to fill in. I needed to focus on one project, as I am very aware of the butterfly nature I can have... I will give a public update on it next week - thanks for the reminder!
Lessons Learned
So in terms of lessons learned:
Don't partner with too many people (the employee model still has a role).
Don't grow too fast! Never let cashflow define your actions and take away from your integrity (which is part of the above points)
Don't take on more than 1 project at a time.
Be completely transparent and communicate with my readers, even when people don't complain publicly. Most fans will understand.
The #1 thing I teach people is to never fear failure, and in fact, to celebrate it. So I am writing this post to tell you I will do my utmost to not repeat the previous mistakes and learn from the above lessons. (Click to tweet!)
NoHatU - the course I will be releasing for free - will be a return to my regular solo blogging. A lot like NoHatSEO was.
I had absolutely identified my butterfly nature earlier this year and I hunkered down and focused on one thing. This inadvertently triggered a new problem, which was a total lack of communication.
Thank you Mike for making me acknowledge it. This is my attempt to try and rectify it, well, my first of many attempts!
Thanks to everyone who has stuck around through thick and thin. And thanks to those who didn't as well!
PS: As usual​, you can let me know what you think in the comments section OR on twitter: we've started to be active again there