It's Wednesday morning, 10:16am.  I am writing this post as a bit of a journal entry, as it's part 1 of my follow-up to the Productivity Podcast.
For those that aren't aware,  I did a bit of an engagement experiment on that podcast and said that if it got shared 250 times in social media, I'd follow up with a 3 part series on productivity. We got 264 shares… So here it is.
I actually said video-series, but I realized that this particular topic would do better as an article.
In the past 3 months we've had 20+ people come and stay with us here in Valle.  When people first arrived there was a pattern – they got completely absorbed with all the passion that surrounded them, and they worked like dogs.  I'm talking 12+ hours per day, 7 days per week.
This was not at all what I wanted, and not at all how I originally marketed the trip. 
The problem was I assumed everyone had the same kind of work habits as I did, and everyone also really wanted to prove themselves and complete anything that was given to them, so they just threw time at it.
I'm not the type of person to force others into a structure that doesn't behoove them, I feel flexibility and freedom are hugely important, but people kind of started a movement to become more productive after the productivity podcast I did with Max.
1 month or so later, this has lead to everyone getting twice as much done in half the time. Here's how we did it:
1) 4-6 Cheeky PomDogs per day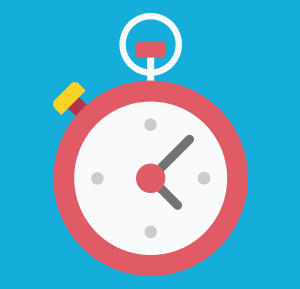 As mentioned in the Productivity Podcast, if there's one thing that people could implement that would bring about a massive change, it's time-boxing through Pommodoro sessions.
For those unaquainted, the Pomodoro is a technique in which you box out a 25 minute window to focus on the completion of a task or set of tasks and NOTHING ELSE.  You start your timer, and if at any point you get interrupted or distracted and you switch tasks, you reset the timer.
This sounds simple, but it is incredibly difficult when you start out.  You also have to be brutal with yourself –  if you get up for a washroom break, if you go pour yourself a glass of water, if you check Skype/Email/Facebook, if you switch tabs to check on a task unrelated to the Pomodoro , if someone physically interrupts you- if you switch tasks for any reason – you have to reset that timer.
I am in a SweatyPomSession as I write this, I'm about 500 words in with 6 minutes left on my timer (currently 10:35am).  When the timer beeps I will stop what I'm doing and take a 5 minute break.  This is also a completely rigid rule – you have to take that time off to rest your mind.  I will likely go and dribble a basketball for 5 minutes and then get back to writing this post.
The goal is to complete 4-6 PomMcCartneys every day.
2-3 before lunch and 2-3 after.  If I can do 3 before lunch I will reward myself with having the rest of the time to do with as I please, guilt-free!
2) Work in teams of 2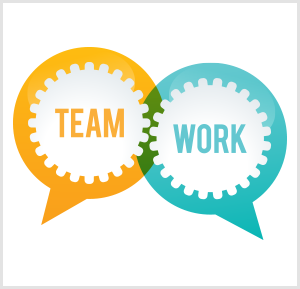 Working alone sucks.  Sometimes you're feeling lazy and you just want to consume information.  This is what you need an external push to get off your ass and start your next Pomeranian.
Update: 10:42am – Timer is up, I got 600+ words out, not bad!  Time for a break!
Update: 10:47am – I just returned from my 5-minute dribbling break to a politely pissed off Matt Stack telling me my dribbling was loud and I just interrupted his Pomo.  Sorry Matt!
This is a great reinforcement of working in pairs though, as usually I will be working with ET and we'll take our breaks together.  At the moment he is at the doctor's though as he's got the sniffles.
Another interesting caveat is that we have lunch at 11am, so I decided to do a 15 minute timer instead.  I will be behind my normal schedule, mainly because we had a Yoga teacher come by this morning to teach a class, and I kind of fucked the dog a bit after that.
Anyway  back to the meat of this post.
The other huge benefit of working in teams is that it makes shit jobs less shitty.
Matt and Alex are our outreach and cold-calling champs. What started as a shit job became ridiculously fun when you had someone to high five after every successful call.  I've heard "Cold Calling Champs!" Followed by a high 5 at least 50 times in the last week.
Alex just left back to Australia, but Matt being here means they can still work in pairs remotely, and I still have the benefit of being able to come to Matt with a new priority or task in person.
3) Set Reasonable Goals and Reward yourself when you achieve them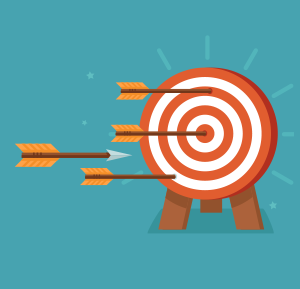 It's incredibly important to always be positive, and to crush any kind of negative thoughts.  The best way to do this is to motivate with the carrot instead of the stick.  I will have only done 2 Pomos this morning, but I'm not guilty about it.
I'm not saying I will do 3 or 4 this afternoon "to make up for it".
It is what it is, and I'm happy that I have written a blog post in under an hour.  In fact, at the beginning of the day I usually just set out 2-3 pro-active tasks that I decide I will be happy with my day if I just finish those.
If I can finish them in less Pomodoros, AWESOME.
Today my three pro-active tasks are this post, putting my funnel video into experiment form (which is just a review as I delegated this to Scott Moses) and setting up a Gannt chart for project management to make sure nothing gets missed.
Update: 11:05 – the 15 minute timer is up, 400 words in 15 minutes –  time for lunch!
Update:11:48 – Lunch break is over, 1 more 15 minute pomo will finish up this post!
Once I finish these 3 tasks I will take the rest of the day off.  Hang out with my wife and kids, and play some video games.  Why not?  I deserve it.
4) Understand the nature of groups and structure meetings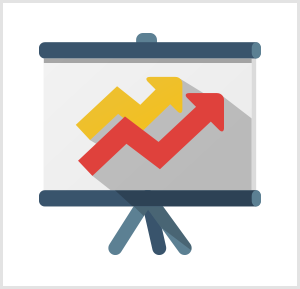 Working in groups can be a huge time-sink, especially if people have different ideas when it comes to valuing time.  This is why you must set expectations.
Just now  as we finished up lunch we all decided to do Pomodoro's at the same time so no-one would interrupt each other, and we all said what we'd get accomplish with that Pomodoro.  We also talked about getting group rewards if we can finish a cumulative 50 pomodoros  in a single day (at the moment there are just 8 of us here).
It will either be a paintball afternoon or a basketball hoop for the mansion.
Time-sinks are the most obvious when you're in meetings.  I used to be a huge culprit of spending too long at meetings, just because I enjoyed the creative process so much.  Now I've learned I have to create a structure to reign myself in.
When we need a creative brain-storm I have 3 people max involved, and have a timer to go off every 5 minutes to pause and then recap the takeaways of the last 5 minutes.  We make sure not  to have timer go off more than 4 times in a single meeting (so 25 minutes max, though often less if our recap shows we're just running in circles).
5) Utilize our Assets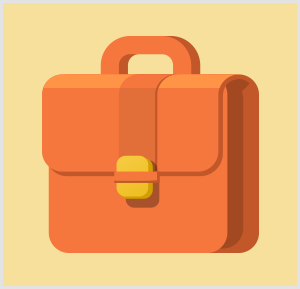 The next big step we're taking is creating win-win relationships with potential interns that have written in and expressed interest in working with us in exchange for knowledge.  Each 2 man group will have a couple of people helping out with their NHD related tasks, as well as someone helping out with their personal businesses.
Anyone can do this.  Obviously our asset is the fact that we have a lot of knowledge we can share, but anyone reading this has potential assets they can utilize.
Knowledge in exchange for effort is one of the oldest and best value exchanges in existance – use it as a tool.
A) Start by listing your skills and experiences.
B) See what you'd need to do to translate them into a tangible asset
C) How you can market that asset
D) What you can get in exchange for it (it doesn't have to be money – when you barter time there is often much less friction)
I hope you found this post helpful.  My timer just rang, which means it took me a total of 65 minutes to write almost 1600 words, of which I feel very little is fluff.
I'll now pass this on to someone to clean up and run through our content gauntlet to make sure it comes out polished and of high caliber.
Overall I feel this will be an article that will continue to provide value for people for years to come, and it only took an hour of my time to produce.
I really feel that if I hadn't done Pomodoro's to focus, and hadn't used Parkinson's Law to  structure myself, this would have taken 3-4 times longer, or possibly never have been finished at all.
I look forward to producing  Part 2 sometime next week! 
As usual if you have any questions whatsoever about my workflow, or the workflow here in Mexico, feel free to leave them in the comments. I or someone here will get back to every question! 
And if you have your own techniques that you'd like to share, we love to learn so please share!  Remember it's not an asset until you make it tangible and publicly share it!
Consumption vs Creation – you just consumed this post.  It maybe took you 10 minutes.  That time is wasted unless you act on what you just learned.
We care deeply about you levelling up.  So deeply that we will bribe you to act and become a better entrepreneur and a better person.
We win if you win.
So here's an exercise for you:
Define 2 proactive tasks you will complete in the next 24 hours, define how many pomodoro's they will take, and do them! Once this is done, share how that went for you in the comments.
If 100 people post, we'll randomly select 5 people to receive the full $2000 course for free!