Today in the podcast we have our Conversion Expert Mike Terry with us to talk about Google Analytics.
Google Analytics can be a very powerful tool to grow an online business, but most people don't really know how to use it.
In this episode, Mike Terry takes us step by step through GA's dashboard and tells us how to properly gather the data we really need.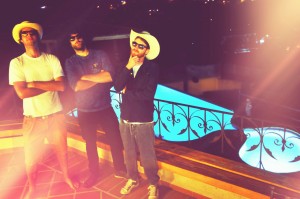 (from left: Scott, Glen, and Mike working Google Analytics like a boss.)
Referenced in the podcast:
Timeline
2:13 Real Time view
3:34 Audience
7:45 Aquisition
9:00 Behavior
13:00 Conversions and goals
16:10 Funnel visulization
18:51 Multi channel funnels
22:18 How Semalt's bots are skewing your data
Here's the code to block Semalt's bots (Insert this it your .htaccess file):
SetEnvIfNoCase Referer semalt.com spammer=yes
 
Order allow,deny
Allow from all
Deny from env=spammer


Share this page with your friends to watch the screencast recording of this podcast
[wpsharely id="5761″]
Mike Terry is one of the coaches in our Private Training Course.
If you want to learn more about this course, you can sign up to one of our presentation webinars by clicking here.
[/wpsharely] [We also found
this very insightful article
about Google Analytics at SocialMediaExaminer]
What do you struggle the most with when using Googel Analytics? Let us know in the comment and we'll try to help you out!